We started off the weekend with a party at the boys' school, where we watched the munchkins decorate cupcakes:

and where we handed out our homemade valentine jars to all of the teachers (the boys' had a BLAST making these):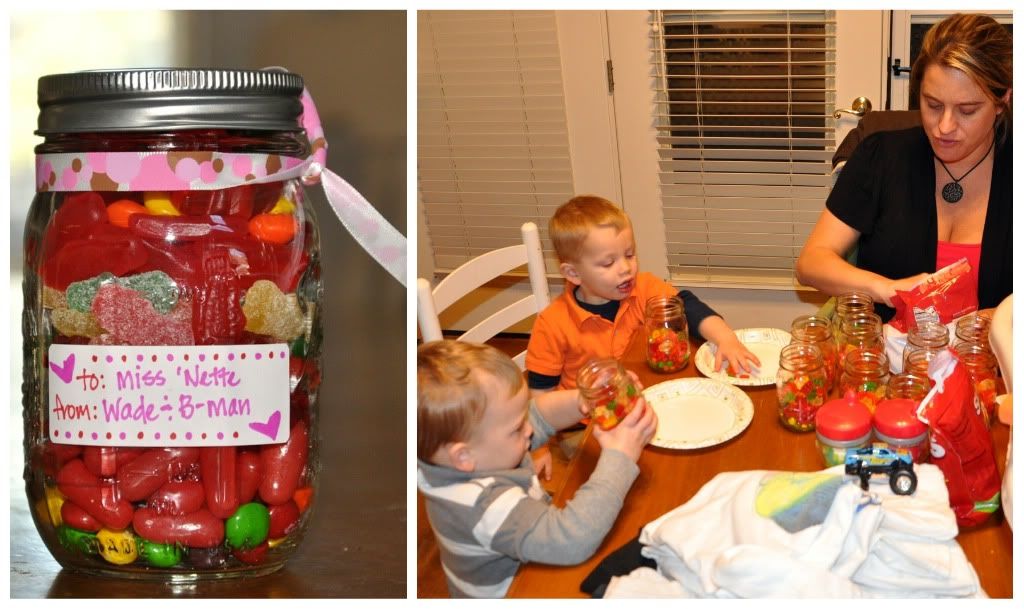 Brody and Wade received their valentine gifts from Mommy and Daddy...rain boots(they have been begging for these for weeks now) and Buzz and Woody figurines: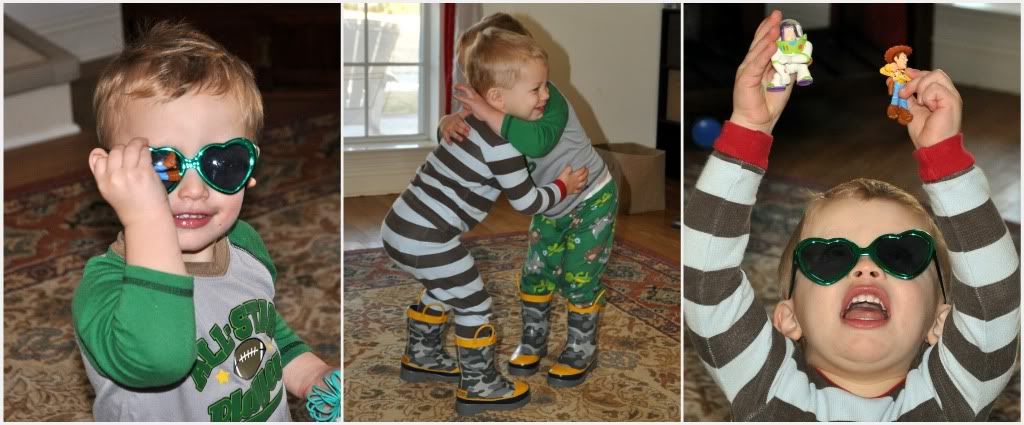 Took a trip to the Niceville park, which actually ended in an ER trip...A child pushed poor Wade down a very big slide...he couldn't bear weight on his right leg...so off to the ER we went. Ended up with a sprained ankle that seemed to heal it self by the next afternoon??)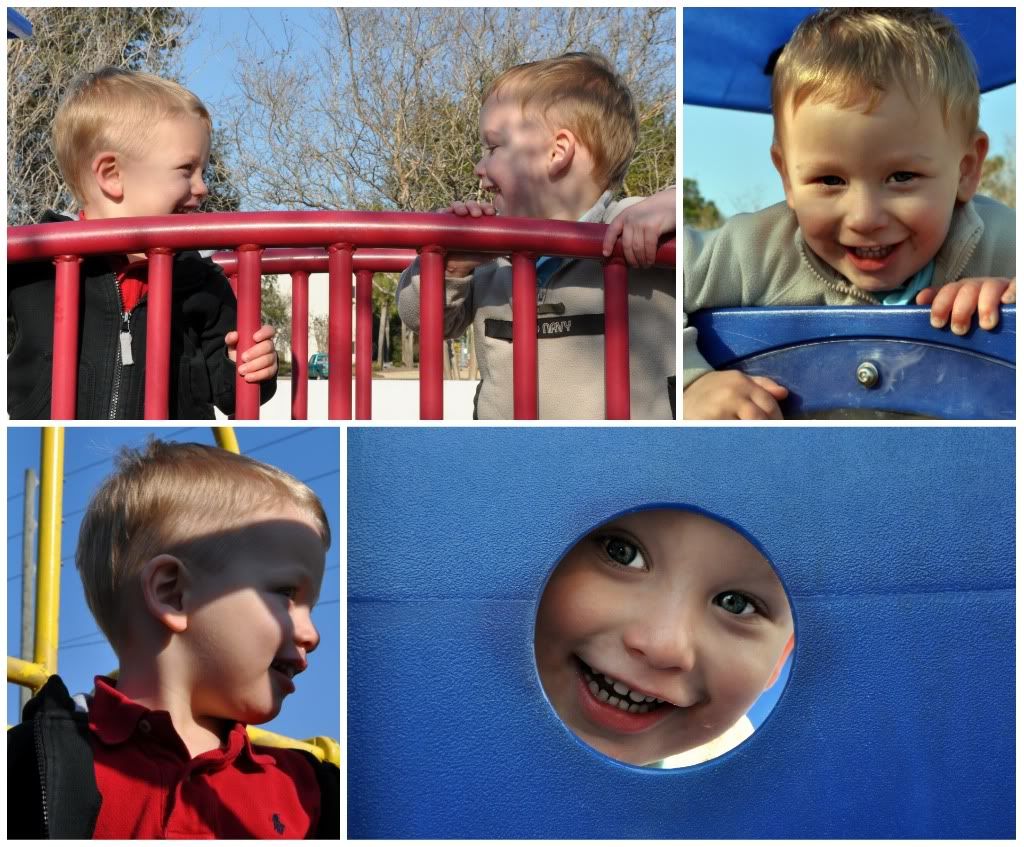 His last ride down the slide before the incident. (It took every once of self control for me not to yell at the child that pushed Wade):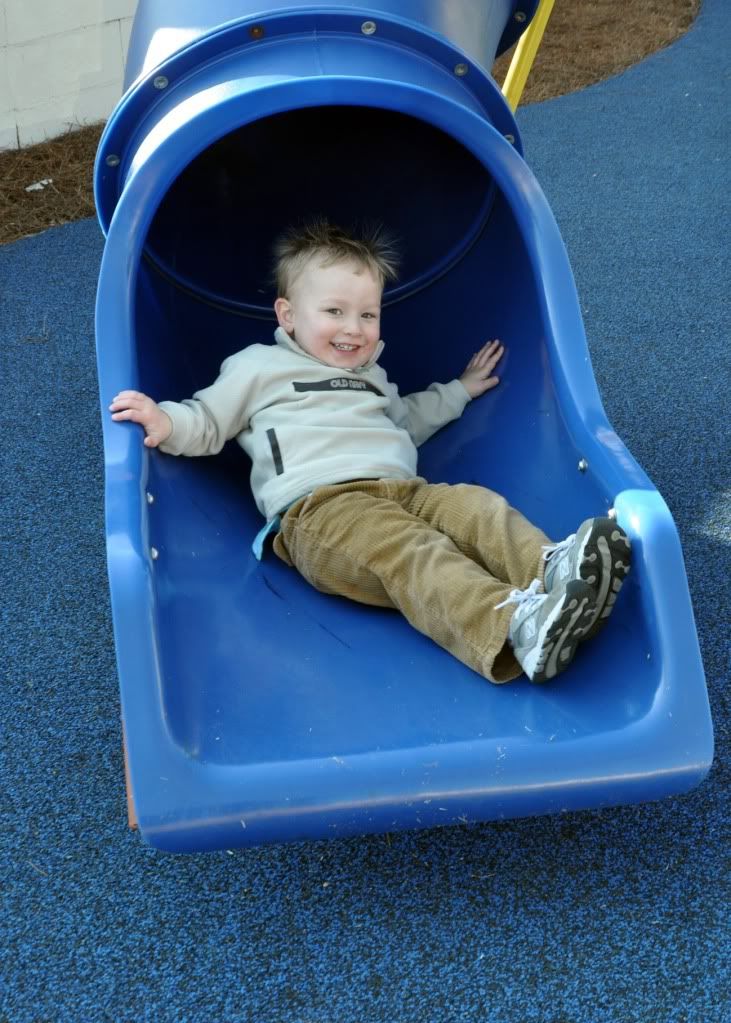 Spent some down time at Barnes and Noble: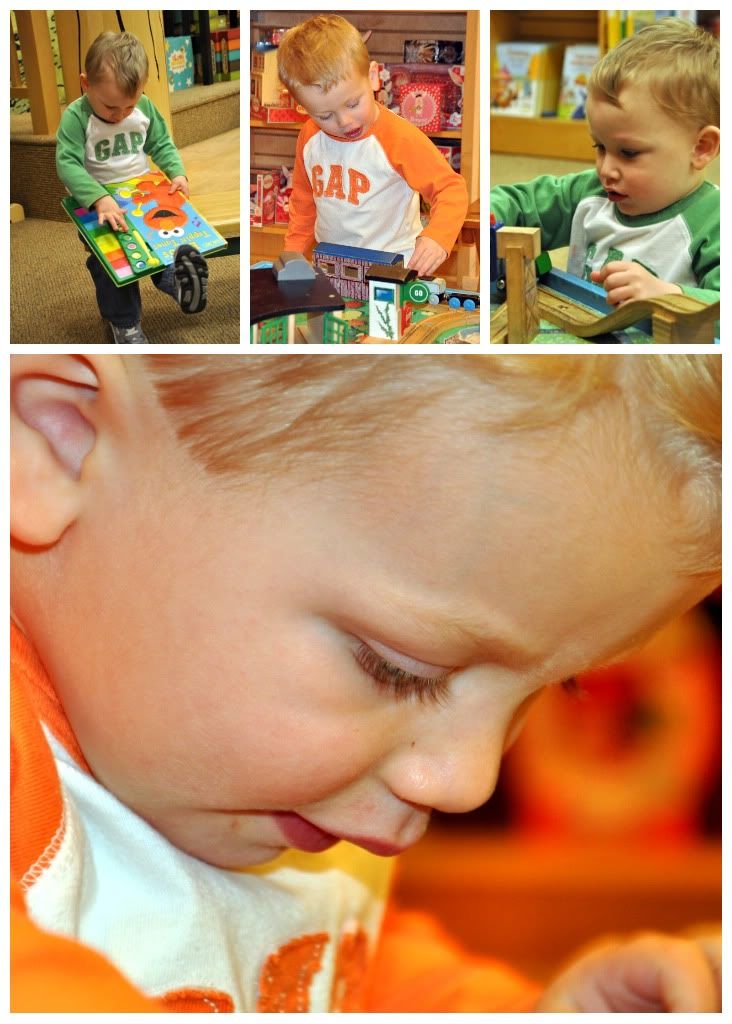 Said to heck with the down time and headed to the beach to chase birds: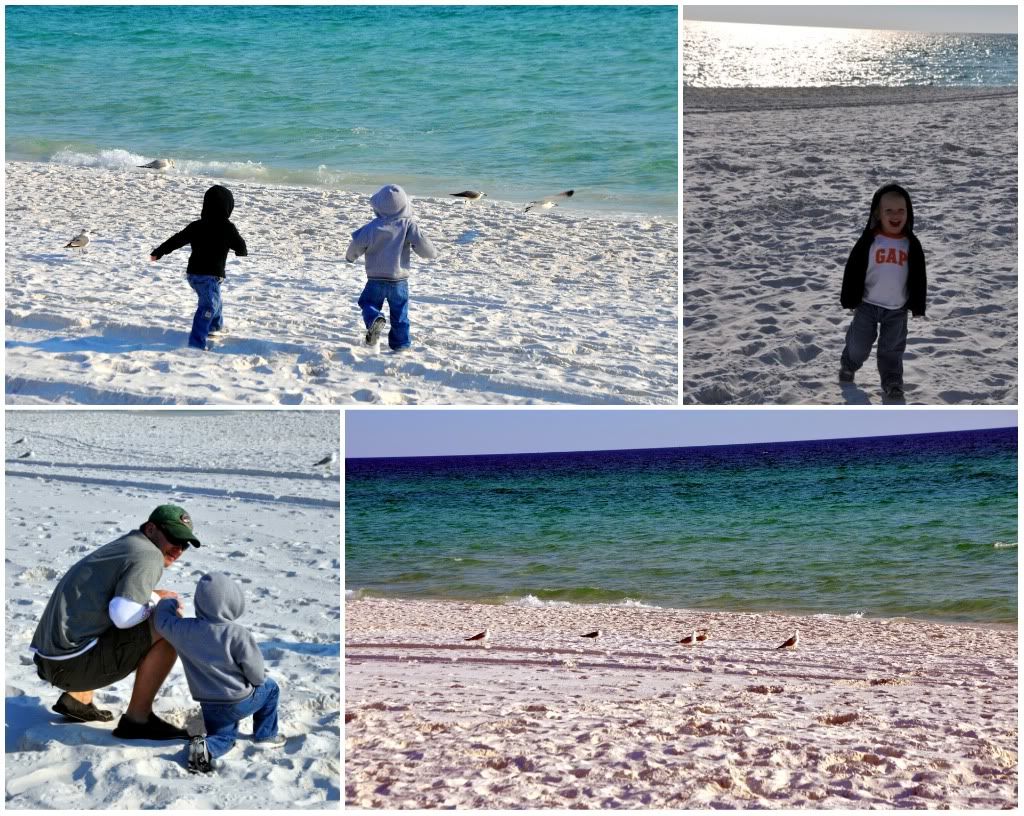 My 3 Valentine's...
And ordered Outback take out for dinner. This is what happens when you end up waiting for 20 minutes in the car for take out and your kiddos are bored: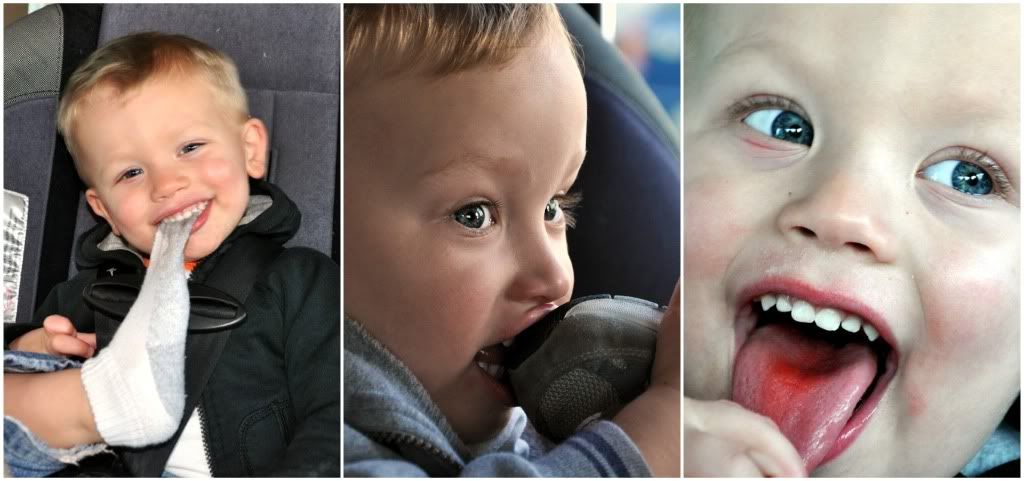 Happy Valentine's Day to everybody!