We have been burnin' through the firewood...at a very fast pace. Nothing better than snugglin' up with family with a huge fire roaring in the background. I absolutely love it. We have a gas/natural fireplace...makes lighting the fire easy as pie, and when the fire sets and lights its beautiful glow, all we have to do is turn the gas off, and viola! Check out this pic of the boys from way back when...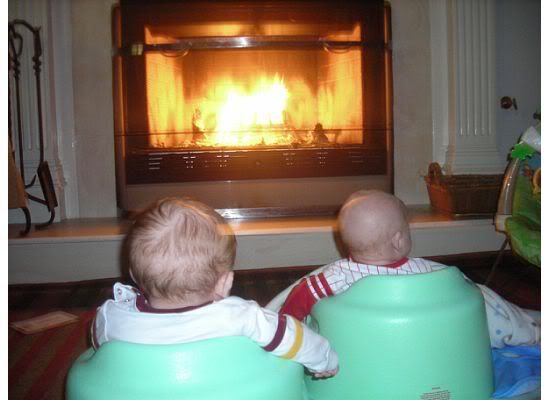 And check them out now. Enjoying a picnic on the family room floor with Daddy. They had such a great week at school that we zipped through McDonald's and got them their very first Happy Meals. (The simple pleasures in life can sometimes end up creating the most wonderful memories!)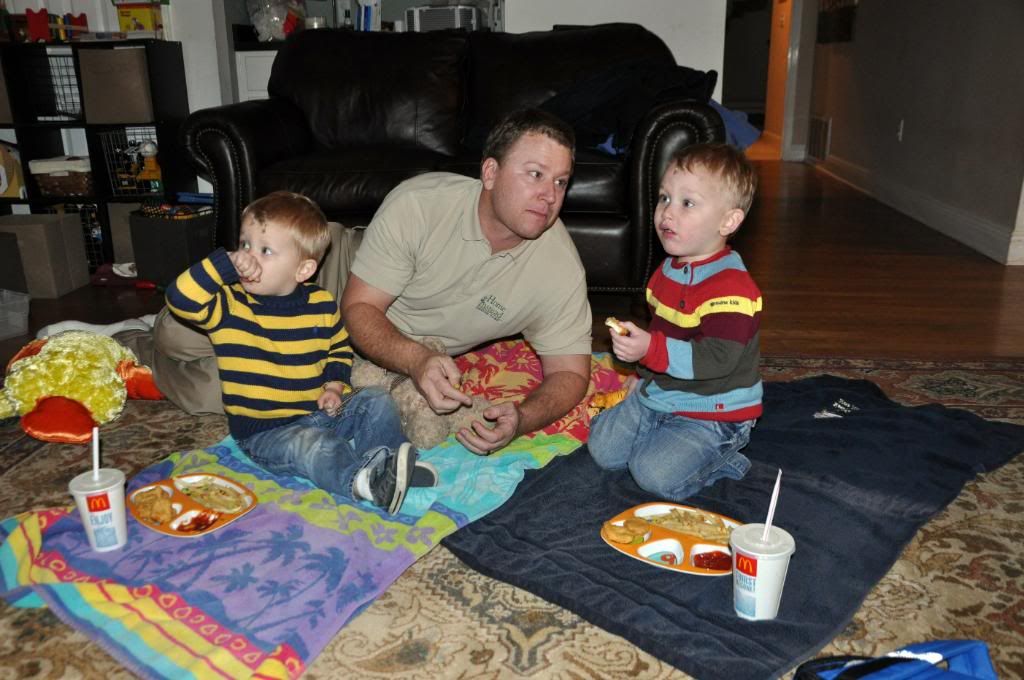 When the temps allow, we try to get outside as much as possible. The swingset has finally arrived and was put together, with love, by Daddy and Pop's!!! Thank you both so very much for all of your hard work! And a HUGE thank you to Mimi and Grandmother for the swingset...what a generous Christmas gift! One that will provide hours and hours of fun for years to come!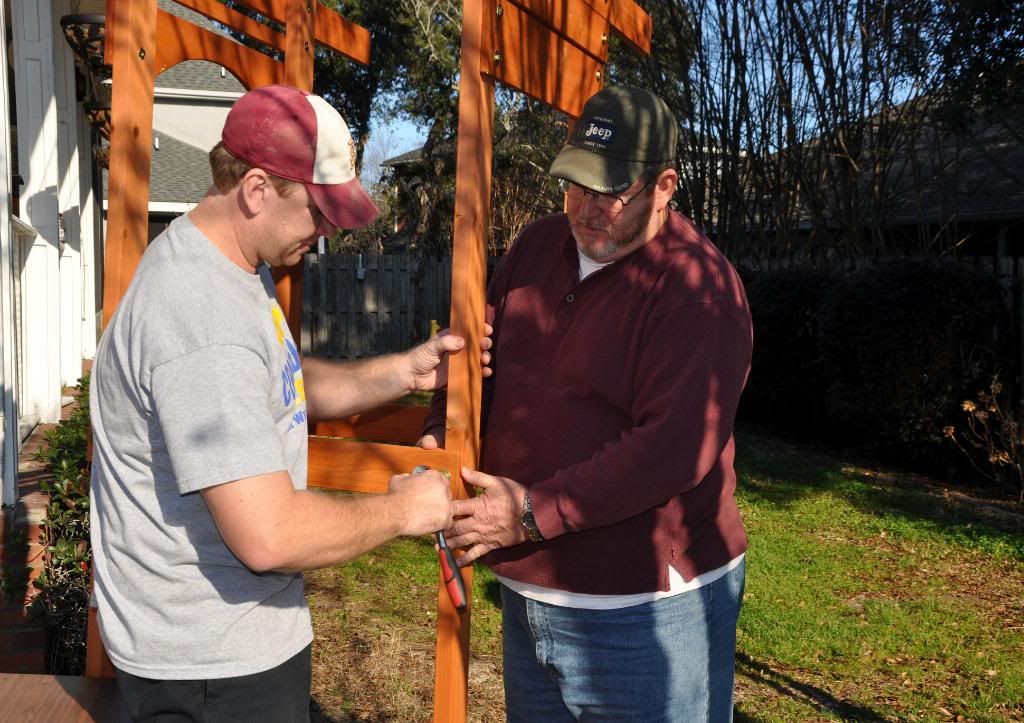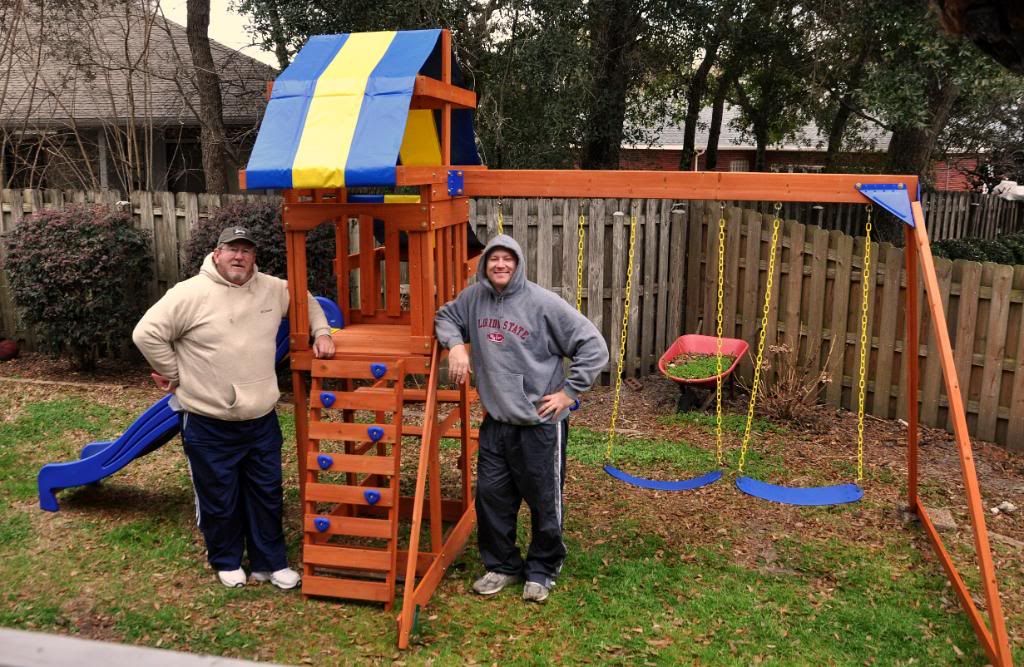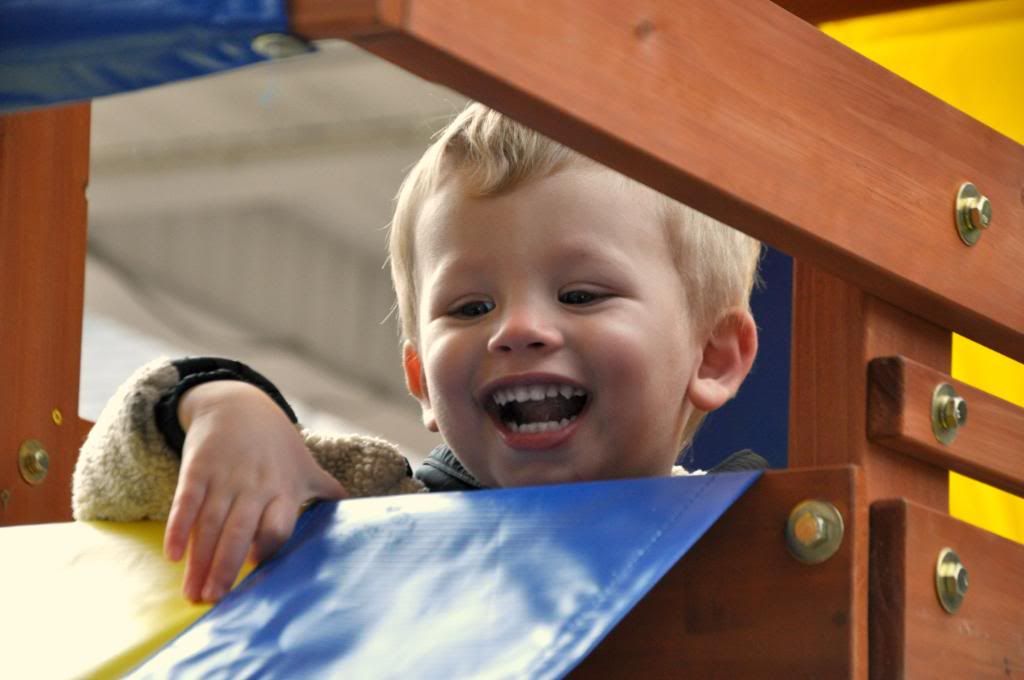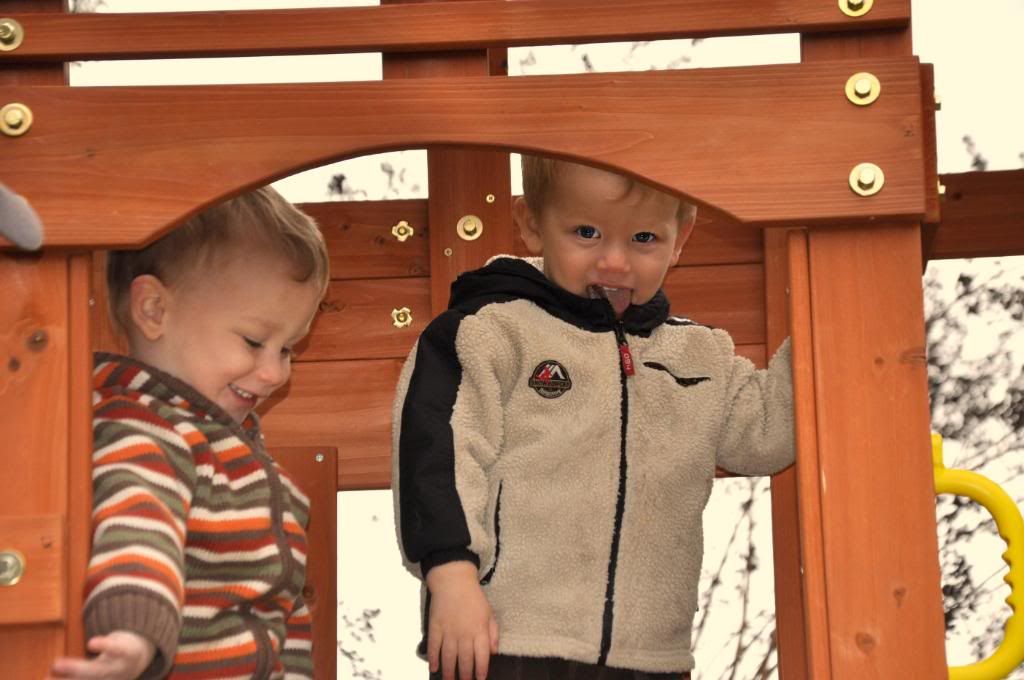 And we have been doing lots and lots of bike riding. Seems the boys just do not notice the cold as much when they are peddling: