Wade's surgery this morning went out without a hitch! We arrived at the surgery center at 7:45a and left at 9:30a. A very quick pre-op, operation and recovery! When they called us back, he was a little bit clingy and nervous, but was content and relaxed. He showed all of the nurses a picture of his brother! He hated the little things...getting his temp taken and having the pulsesox on his toe. He did not mind it when the Anesthesiologist picked him up and whisked him away to the OR though! I was thrilled to not have my baby taken away screaming. It made for a much more peaceful 30 minutes of waiting time for me and Todd. A few pics snapped before the surgery...You can tell he is little on edge...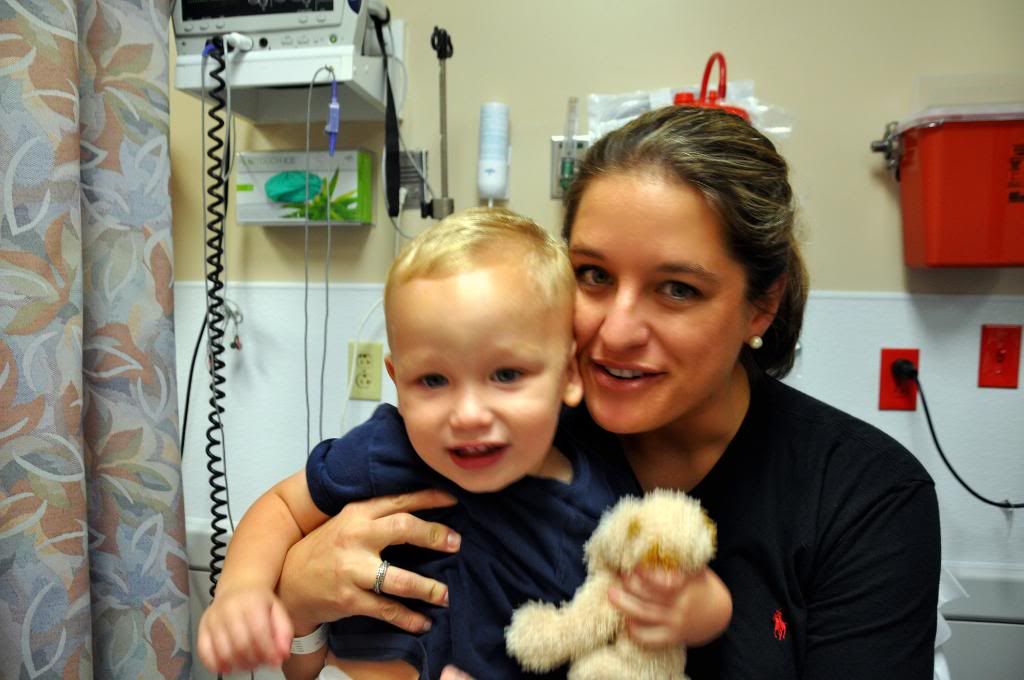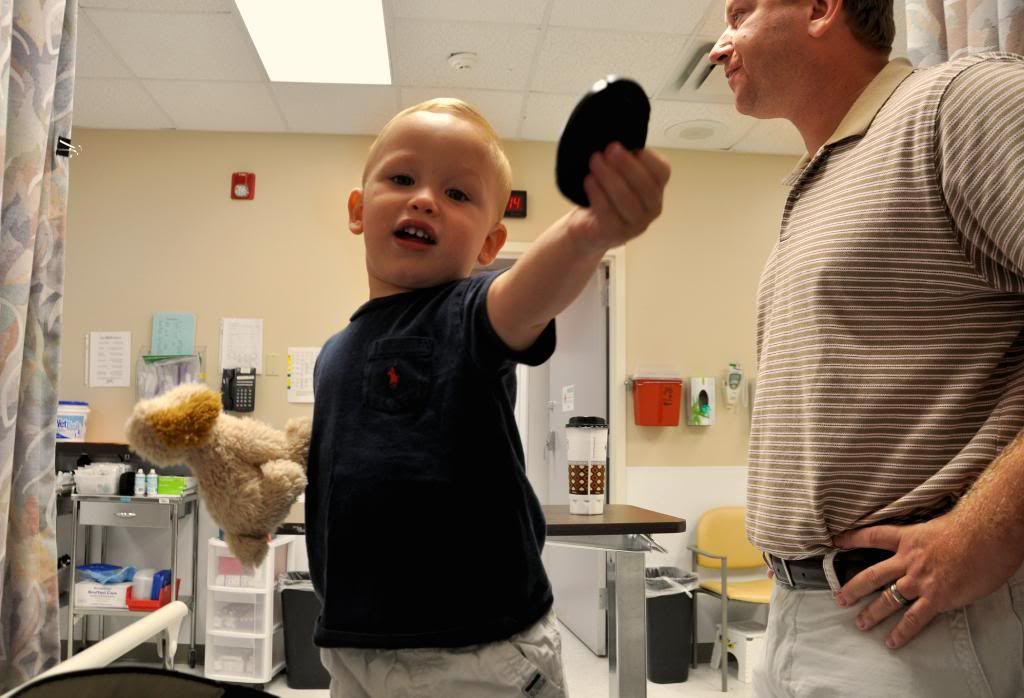 Surgery went as expected and took approxiametely 35 minutes. Dr. Boole did a fantastic job...said there was more fluid and mucus than he originally thought...and that they call it glue ear. Glue ear, if I understand correctly, is a painless condition in which thick, sticky fluid collects behind the eardrum. The fluid blocks the middle part of the ear and can cause impaired hearing and speech delays. Thank goodness all of the fluid was removed! The adenoids were also removed by laser surgery and his allergy testing came back negative!!
After the surgery, he was not a happy camper. He was very irritated and was thrashing around...trying to climb out of my lap, and of course twisting his IV all over the place. After about 15 minutes, he calmed down a bit, drank 2 sippy cups full of apple juice and wanted to get the heck out of dodge! So, we packed up and headed home and he fell right asleep, in the comforts of Mama and Daddy's bed: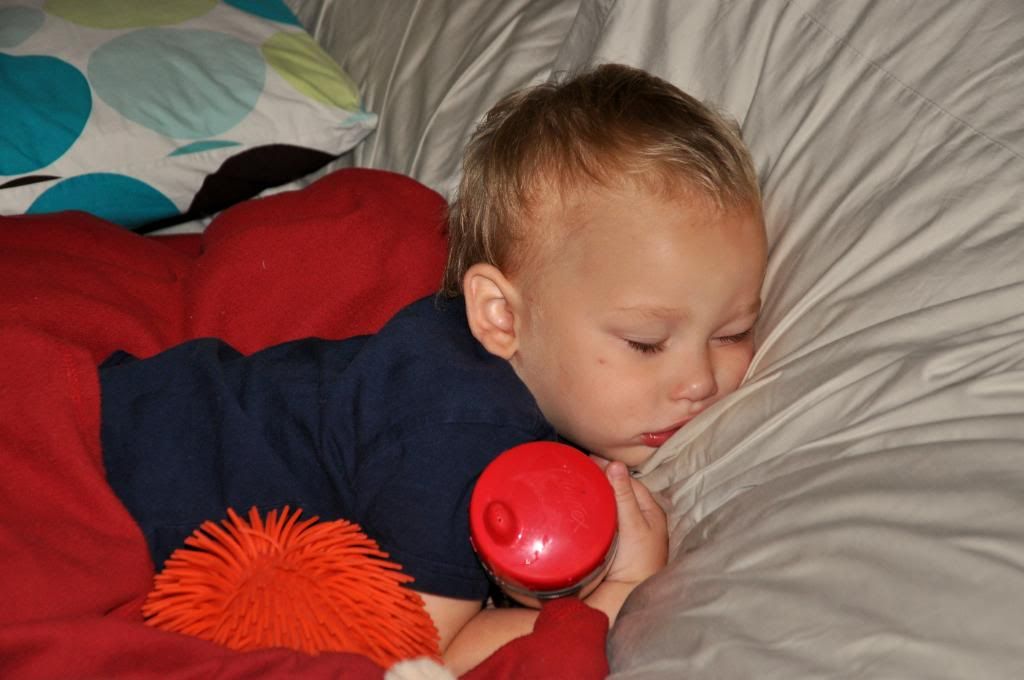 After an hour nap, the sweet pea woke up in a VERY happy mood and wanted crackers and Diego. Makes my heart smile, knowing that he is ok, feeling good and acting like his old self!! Thank you again Dr. Boole!!