We headed over to Tallahassee last Saturday morning to celebrate cousin Caden's 2nd birthday party, visit with family and friends and head home late Sunday night. Our plan was simple...leave right when the boys woke up on Saturday morning...head to the Garber's and meet the other Garber family at the park. Head back to the house, lunch, nap and then pool party with TONS of kiddos and adults........Wake up on Sunday, head to the park with TJ, Cole, Cody, Sydney, Ramsey and Ryan... maybe go to Gordo's, meet Conor and Colleen, take a nap, head to Caden's party and head out of town.

Well, it didn't go as planned. Does it ever?? We arrived a little later than planned...too late to go to the park...ate lunch, took a nap, and then the pool party began!! That is when Wade spiked a fever and would not let me put him down. Wade took turns, going back and forth between Mommy and Grammie and Brody played outside until he couldn't keep his eyes open any longer. Needless to say, Wade was not feeling well, which meant NO SLEEP for Mommy and Daddy. He slept on Todd's chest for hours and his fever kept climbing. Poor Monkey. We reluctently decided to forgo all planned activities and Caden's party(sniff sniff) and headed home. Before we left, we were able to swing by Scott and Allie's, play a little bit with Caden and visit with Mimi, who was in town for the party!! Wade ended up feeling better on Monday morning and has been fine ever since...no idea where that fever came from but are so happy it is gone...

Thank you Garber's for another outrageous party, with amazing company, the perfect backyard, beautiful kid's and yummy food, oh, and those adult beverages...and thank you for putting up with a family of 4 that came and went so quickly!!

I did manage to capture a few pictures...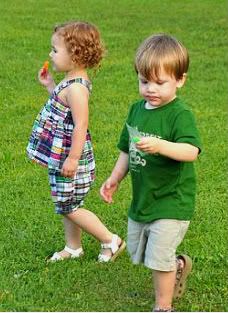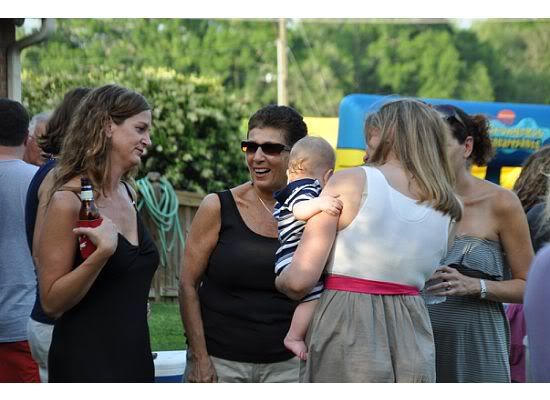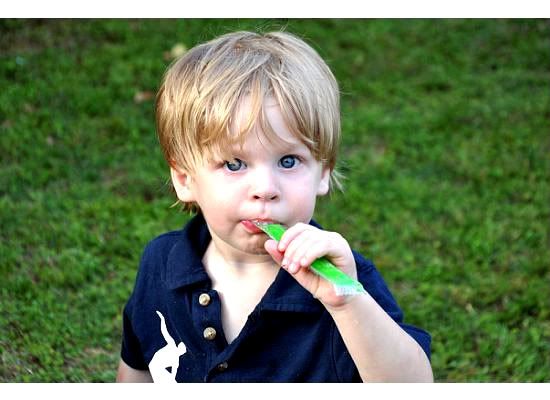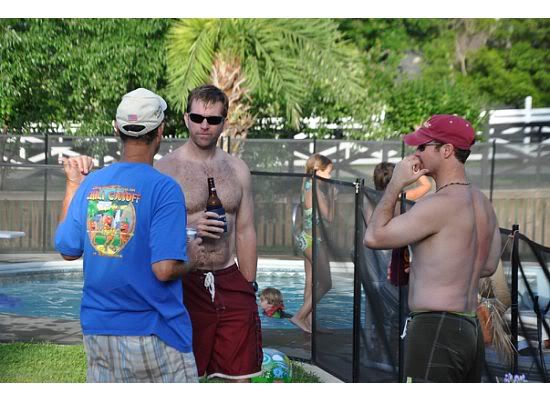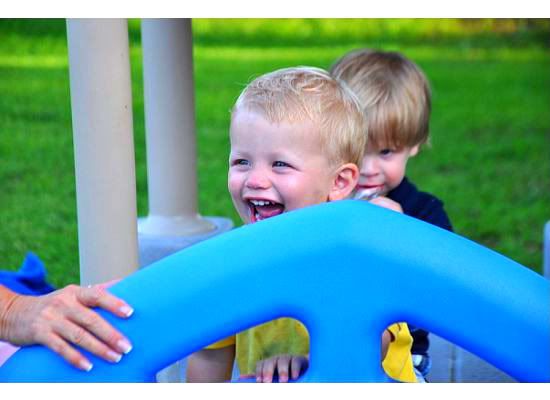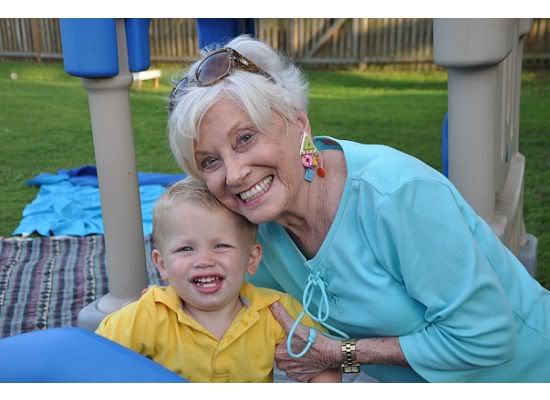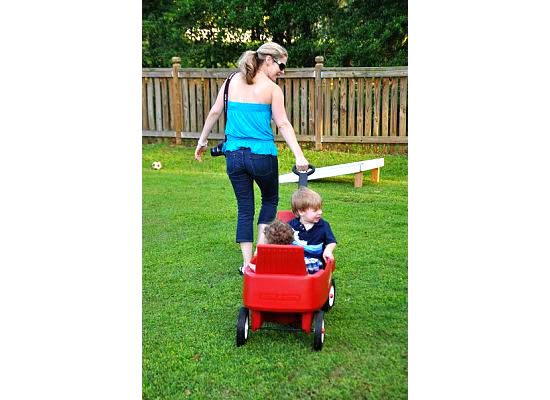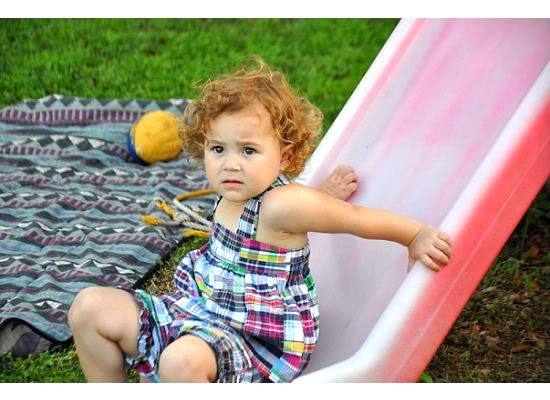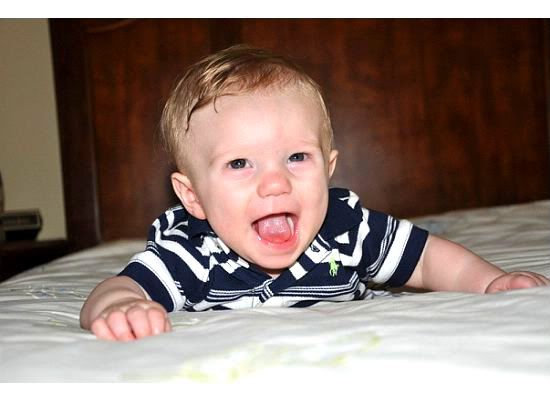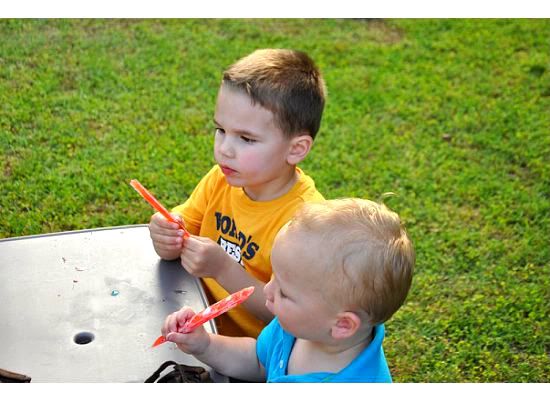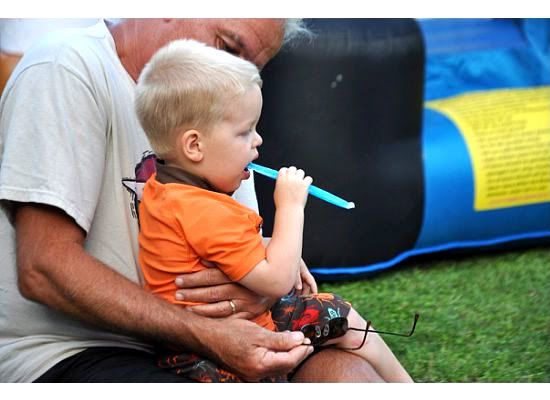 And Eliza had fun taking pictures too! I think between the two of us, we managed to get almost all of the kids...we are missing the Milgrom trio, Ryan, Jake and a few others...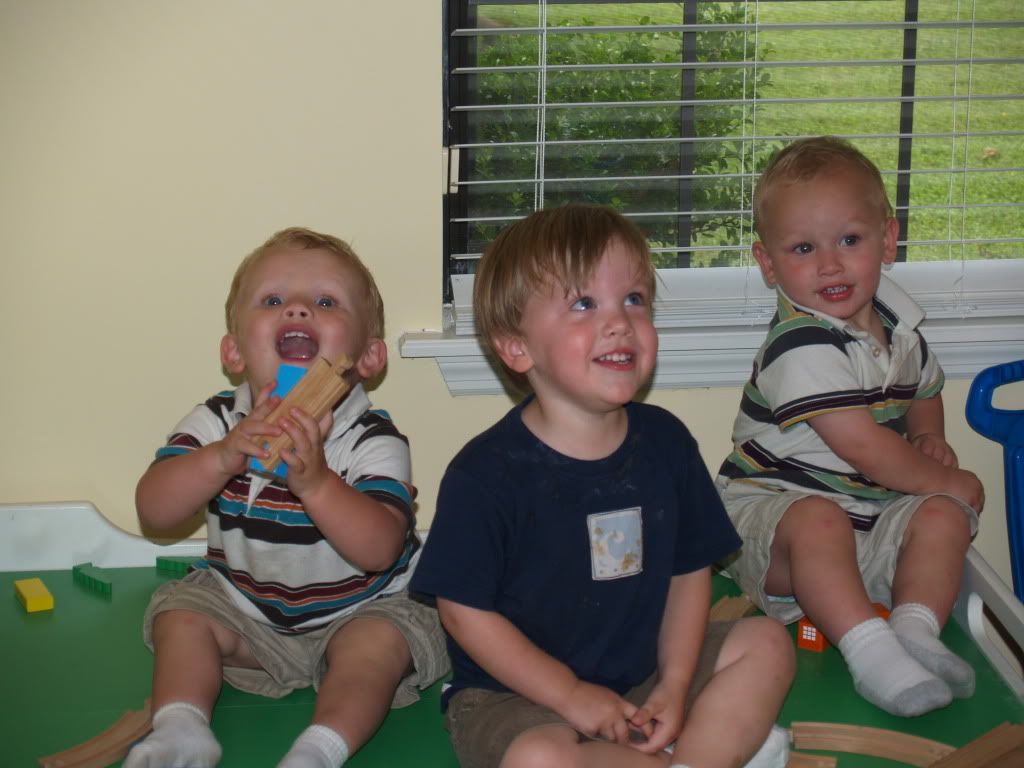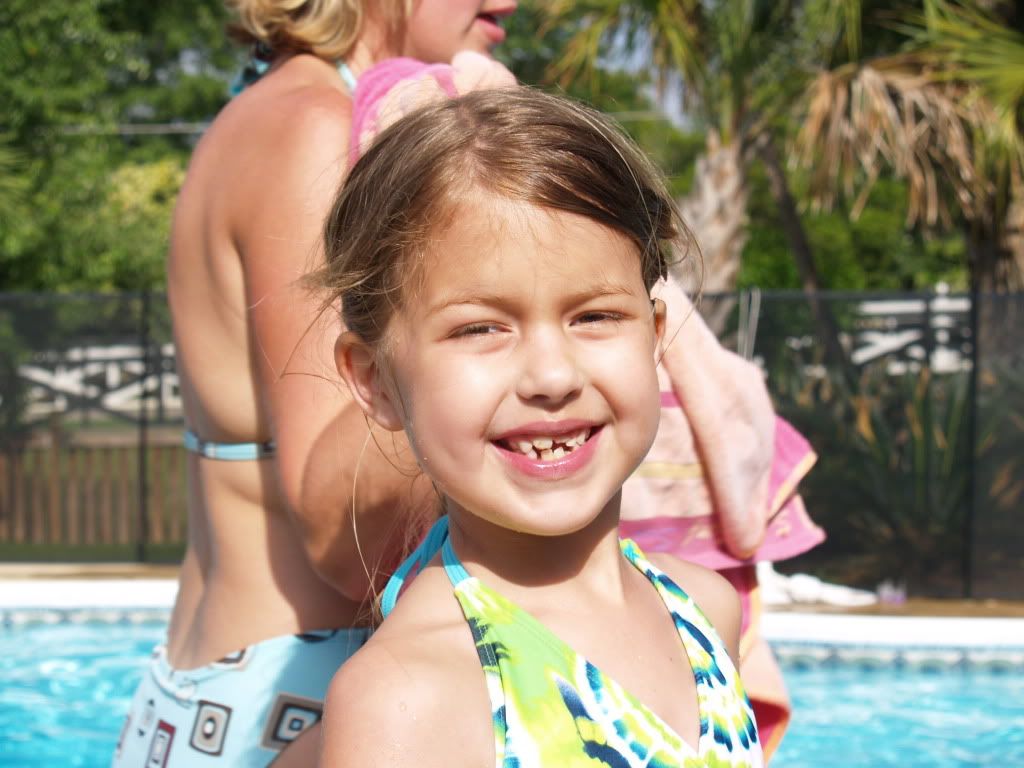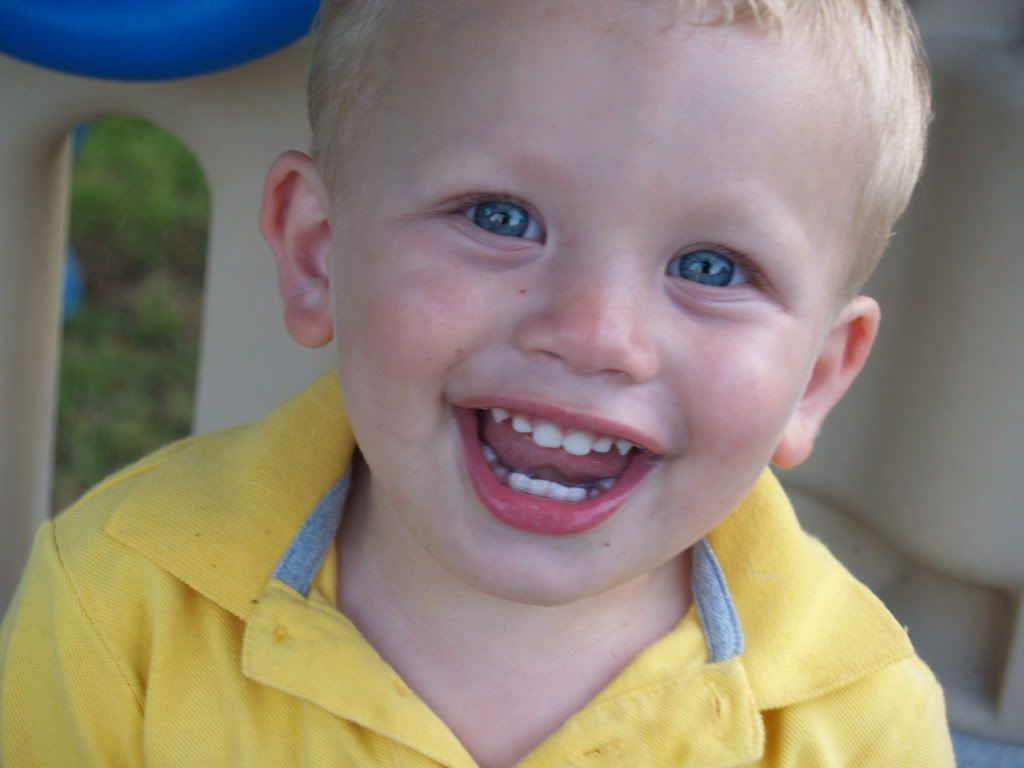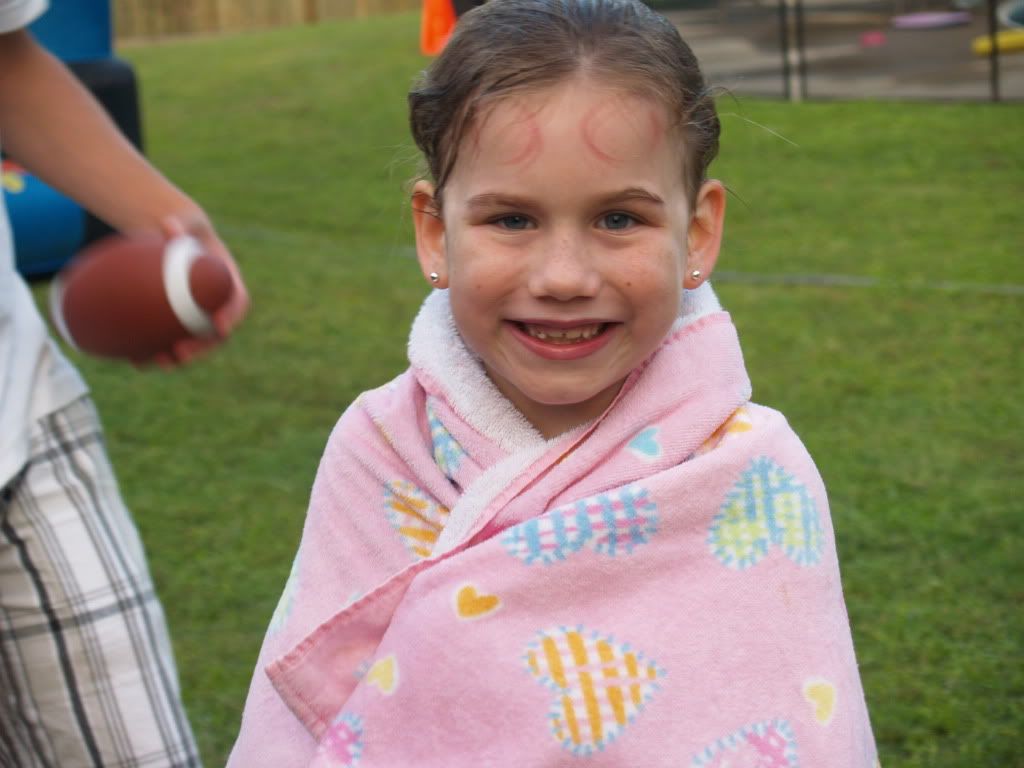 We were so happy to be able to visit with Allie, Scott, Caden, Mimi and Grammie before heading out of town with Mr. Sicko...we missed you Pop's! Mimi, our visit was too short and we need to do it again very soon! We love you so much!

The BIRTHDAY BOY, 2 year old, Mr. Caden Michael!!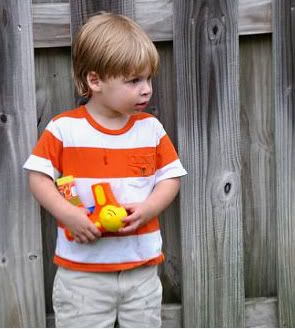 Well, at least the adults look good!!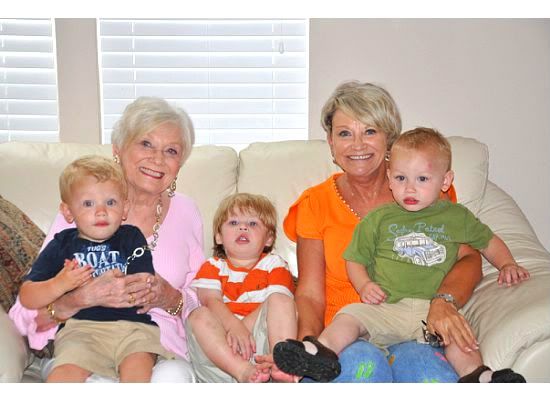 You know, entertaining toddler's can be easy at times. (Rolling and bouncing the ball back & forth, is a favorite game that we play everynight in the boys playroom before bed...)


Caden and Wade, eagerly anticipating the roll of the ball.......!!


This week has been non-stop. Lot's of bike rides, sidewalk chalk, crayons, giggles, tantrums, No's, Yes's, Stop's, Come Here's, Sorry's, Nice touches, bump's(none to Wade's head!!), bruise's, bug bite's, dirty shoe's, laundry, laundry and more laundry. Just to add to the craziness, we drove over to surprise Grammie for her birthday on Tuesday! Pop's knew our plan the whole time and we walked into the Italian restaurant where they were eating and shocked her!! We found out that Wade still LOVES meatballs and that B-man has an expensive pallet...he LOVED Grammie's veal! Between running and squirming toddlers, I was not able to take pics...

Wednesday night, we headed over to the Hipsh's to celebrate Cinco de Mayo!! I was so busy following my little men around, again, that I did not manage to take one picture! (Seriously, when did they become this quick and smart??) We were once again surrounded by kids, friends and new baby Cailey!! I have been waiting patiently for Whitney to first send out announcements of the birth of their new baby girl, until I posted a picture of Cailey Lynn Hipsh, who came into the world on April 21st!! Here she is! Isn't she just incredibly beautiful? Nothing more precious than a newborn baby...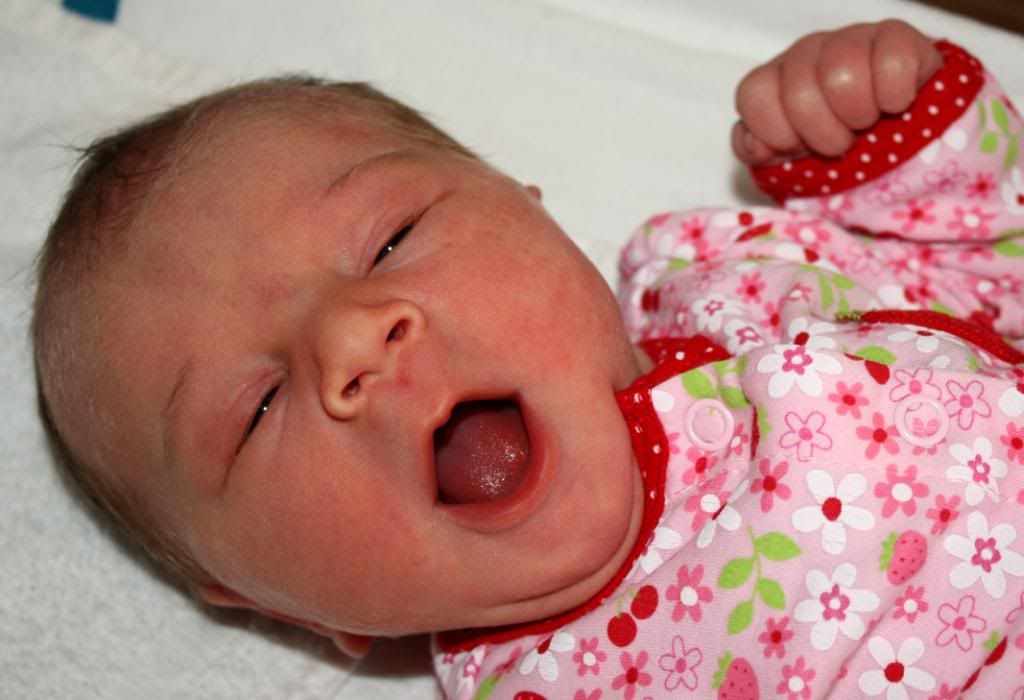 A side note to my fellow bloggers:I have just realized that if I upload my pictures from Shutterfly into Photobucket, to obtain the HTML code, they are smaller than when I upload them directly from my hard drive into Photobucket, hence Elizabeth's pics and the photo of Cailey. And I am too darn tired to fix the mistake. So there...hehe>

I am sooo looking forward to spending this weekend at home with our little family and celebrating Mother's Day! I must have wished upon the two brighest stars in all the land, because God graced us with Brody and Wade, and I get to be their Mommy. Just me. How lucky am I?