We have been busy. Crazy busy. Not really doing anything out of the ordinary...life is just full of craziness right now!!

A couple of highlights/news/events from our last week or so....

•We have learned that Brody will be moving up to the 2 year old room at school next Monday!!! Wade will be trailing right behind him, moving up on June 14th. They have a spot open now in the 2 yeard old room and it is a general consensus, between Teacher's, Director's and Parent's, that a 3 week split will be beneficial for the boys. Todd and I are totally open to the separation, as the 2 year old's and the 1 year old's do a lot of activities together. There are only 6 children in each class at their school, which in my opinion, makes transitions easier on the babes and teachers! Our hope is that they will learn to become more independent of each other and find comfort in any situation...brother or no brother!! I am just still in shock that they are getting ready to move up to the 2 year old room! They are really almost 2? Seriously? It was literally like, BAM, they are no longer babies, but toddlers!! They have class pictures today...cannot wait to see how they turn out!

•Aunt Lowie, Uncle Tom and cousin Jon sent the boys 2 new Power Wheels!!!! Thank you, Thank you, THANK YOU!!! After a little practice, they got the hang of not using their feet for power, but rather pushing a button! We have had them less than a week, and I can say that they have provided hours of enjoyment!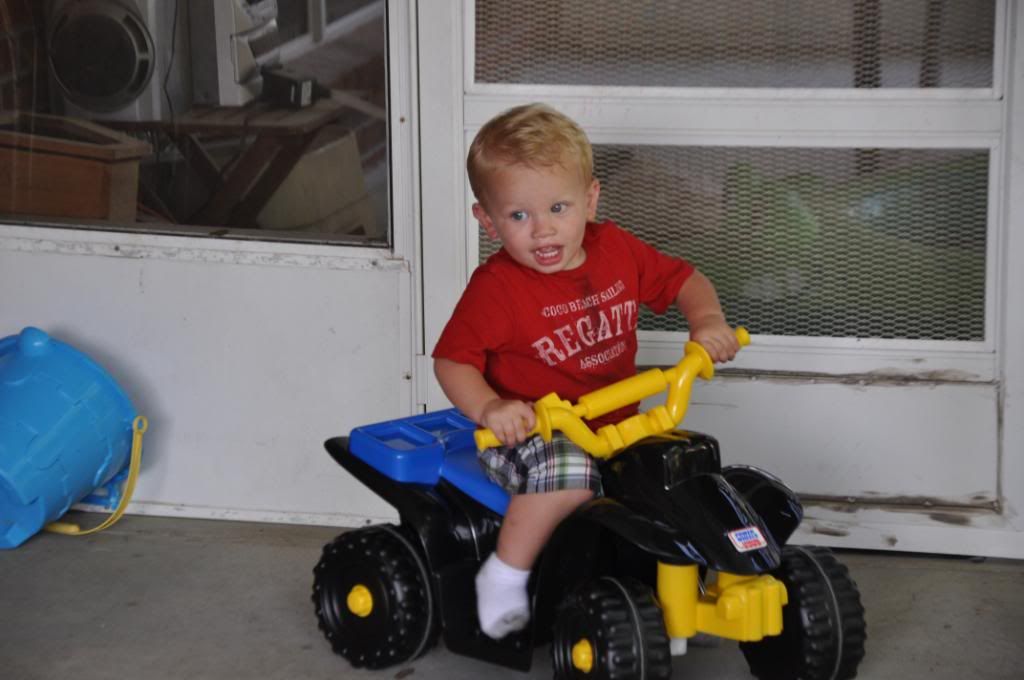 •Friday night, we met up with the Sellars' family from Tallahassee, along with the Hipsh's and Brian, down at the Harbor and enjoyed the sunset,good food and drinks, and most of all, watching the children take it all in!
Cutie pie Tyler Jack...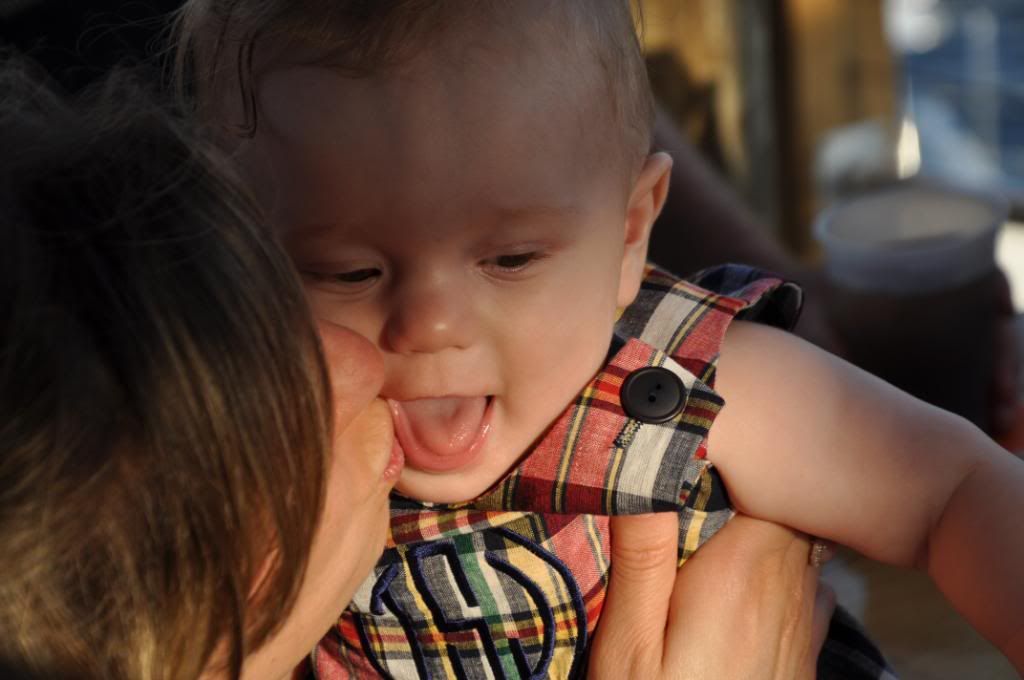 The crazy Hipsh Family...


The Sellars Family...


And of course, our little munchkins...





•We started swim lessons last Saturday at the YMCA, but have since cancelled. The classes were not what we were expecting. The teacher, bless her heart, was an older women, who had us basically bounce around in a circle, splashing and occasionally blowing bubbles. A jump or two off of the edge, and more singing songs and bouncing around. Not to mention, the teacher completely lost control of the class, at least 4times, and we realized that the class was over when we looked up and saw her sitting on the bleachers... Having twins, you obviously need 2 adults, so Nana came along to help, as Todd said, "you guys go ahead and go...I'm gonna stay home and get some yard work done". I personally think he wanted to relish in the complete silence, but I do know this decision made for a very happy Nana! Unfortunately, she threw her back out and has been laying flat ever since :(

Of course, their partner in crime attended the class with us(and cancelled just as quickly):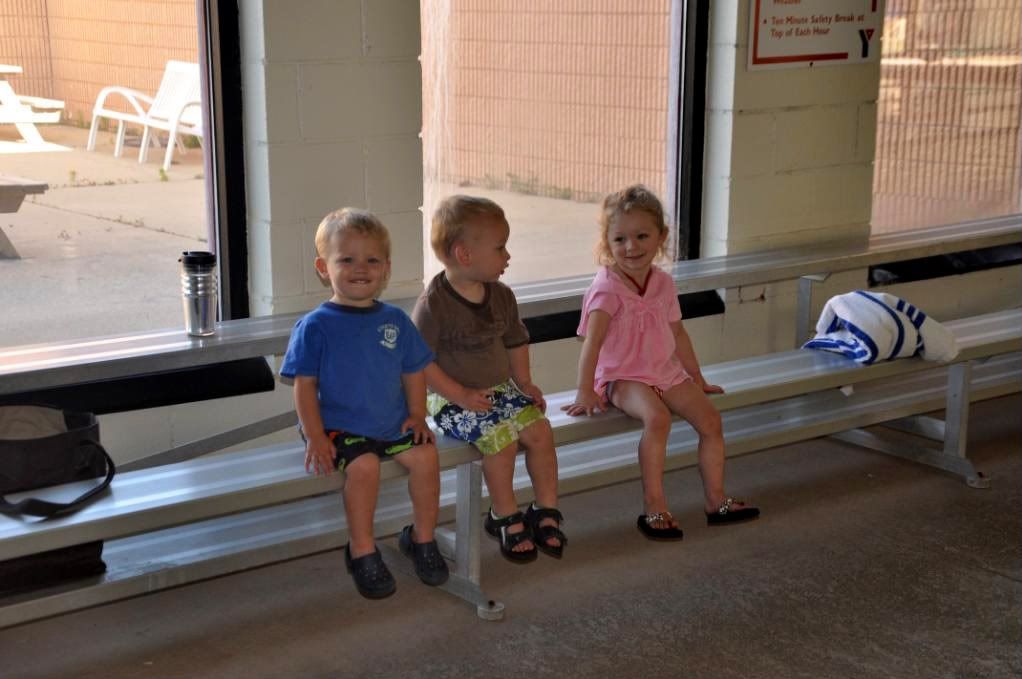 After swim lessons, we headed to Nana and Gator's house for snacks and playing in the hose:



Daddy is headed to Orlando this morning with Pop's for the NPDA meeting, so it will be just Mama and her boys through Saturday. We are going to fill our time by fingerpainting, making rice krispie treats, being pirates at the Bowlegs hut, swimming in the backyard and we might even get a little crazy and go buy some fish!! They are obsessed with fish...they make Todd take the metal fish, hanging above one of the windows in their bedroom, off of the wall each night so they can give them kisses and tell them goodnight.

Very sweet, but kind of strange in my book. Hey, whatever makes them happy. They prefer to kiss a metal fish instead of snuggle up with a lovey. These little guys are ALL BOY and I am enjoying and eating up every second of it.