There are days where I am still amazed that I am a mother.
(Now, the thought just crosses my mind, as I always have 2 pairs of feet charging me, to throw me back into reality and out of my calm daydreams.) I cannot believe that God designed these perfect children for us. They are spectacular...so amazing in my eyes....they complete my soul and make my heart feel in ways I could have never imagined. How incredible it is to be a Mommy!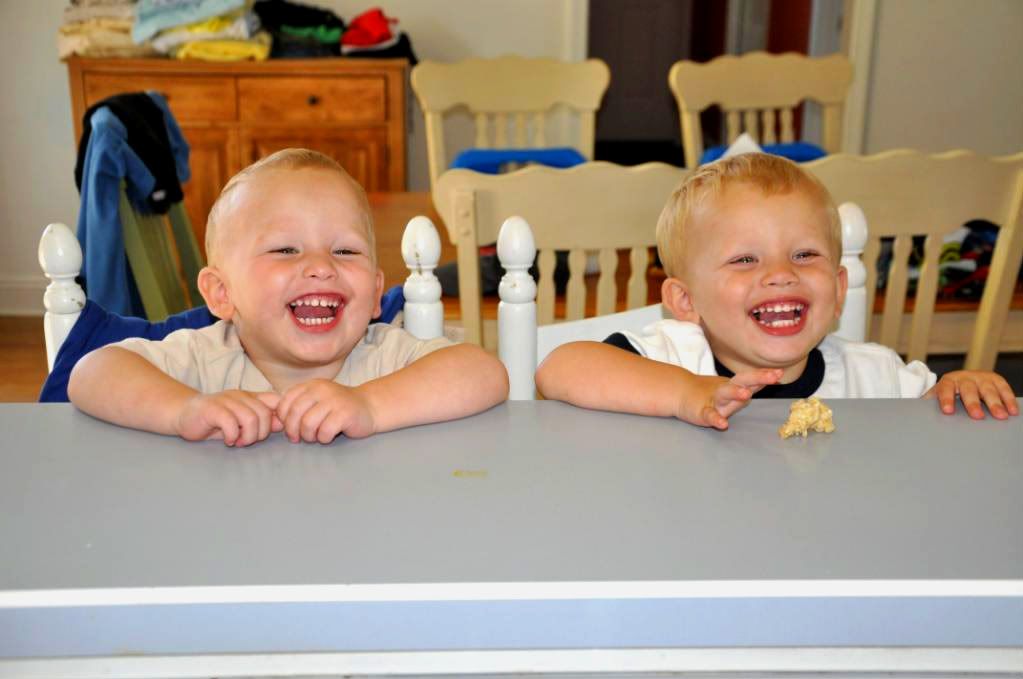 They surprised me with their homemade card...




And a balloon that quickly became "MINE MOMMY"...Once you become a Mother, you realize that everything is now their's too. For instance, my coveted slurpee. This is something that I never share with anyone, anytime, anywhere. Period. But one dreaded day, they asked for a sip, and now I gladly(begrudgingly) hand them my slurpee. And I whole heartedly do not expect it back.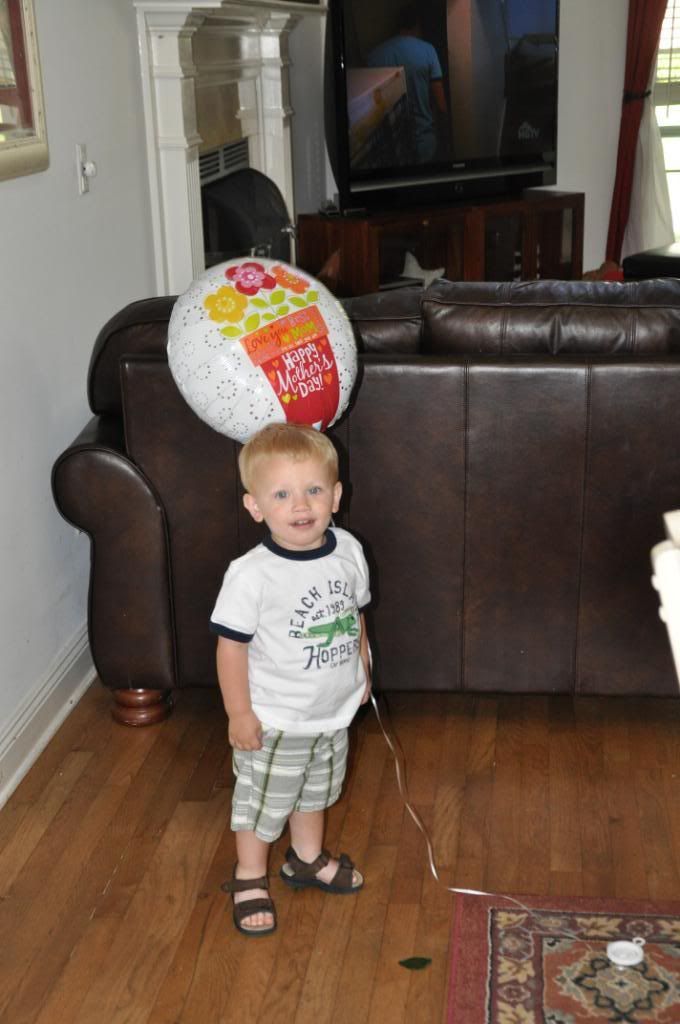 And who would have ever thought that getting up in the wee hours of the morning could be so much fun? I say that with TONS of sarcasim...but really, how could you not love waking up to this face? Even if it is always before 6am.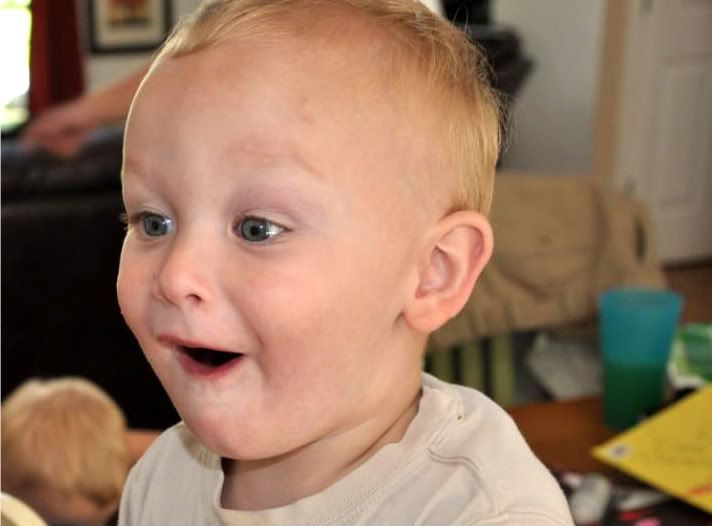 Todd and the boys cooked me breakfast and sent me back in the bedroom to relax. This might have seemed like a good idea, but I could hear everything. The giggling and the playing...I didn't want to miss out, so back out into the family room I went and we began our fun filled Mother's Day. One of the highlights was swimming in the baby pool in the backyard, while Mommy and Daddy basked in the warm sun and enjoyed a couple cold brewski's and grilled turkey burgers with fresh, juicy tomatoes and perfectly dill pickles. Music playing in the background, 2 fearless babes and a pool filled with toys and buckets (and pee)guaranteed a good time!! Check out one of the cutest hiney's in the universe.......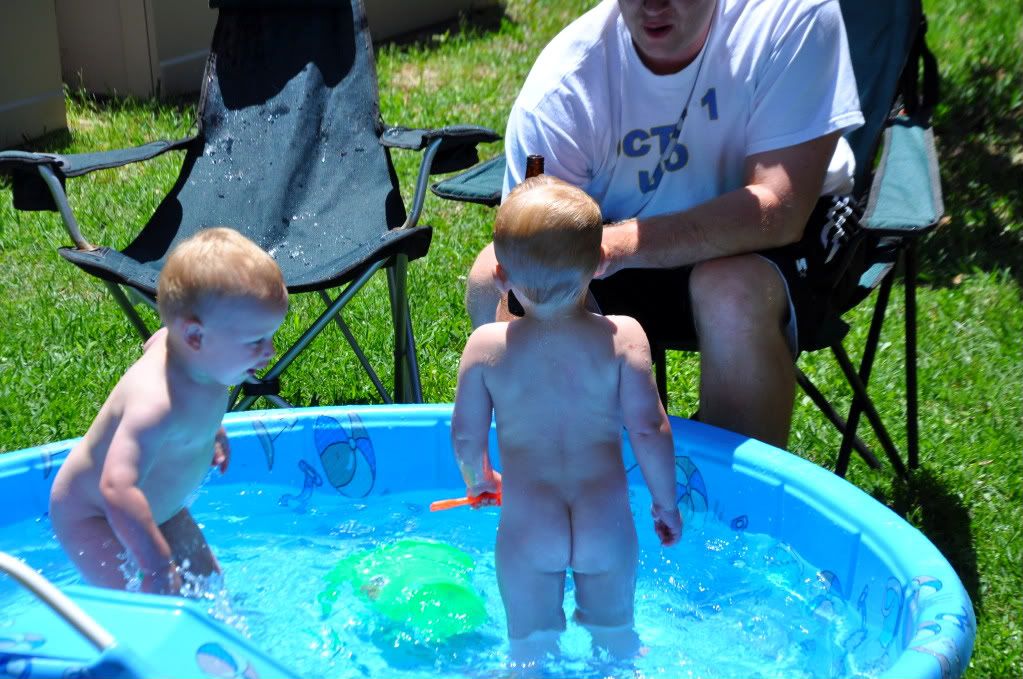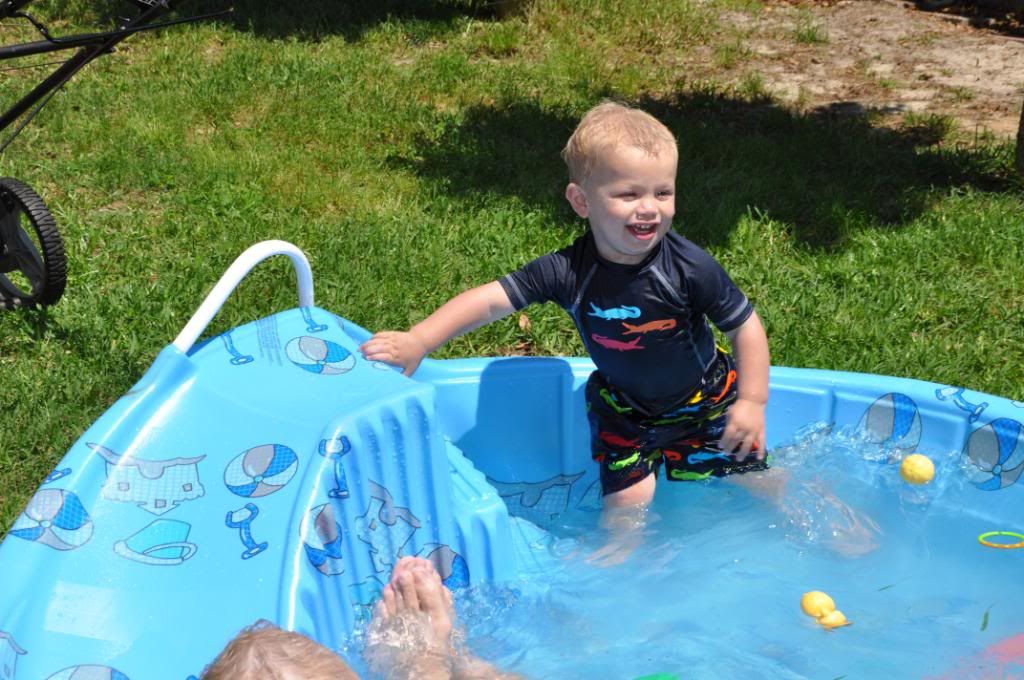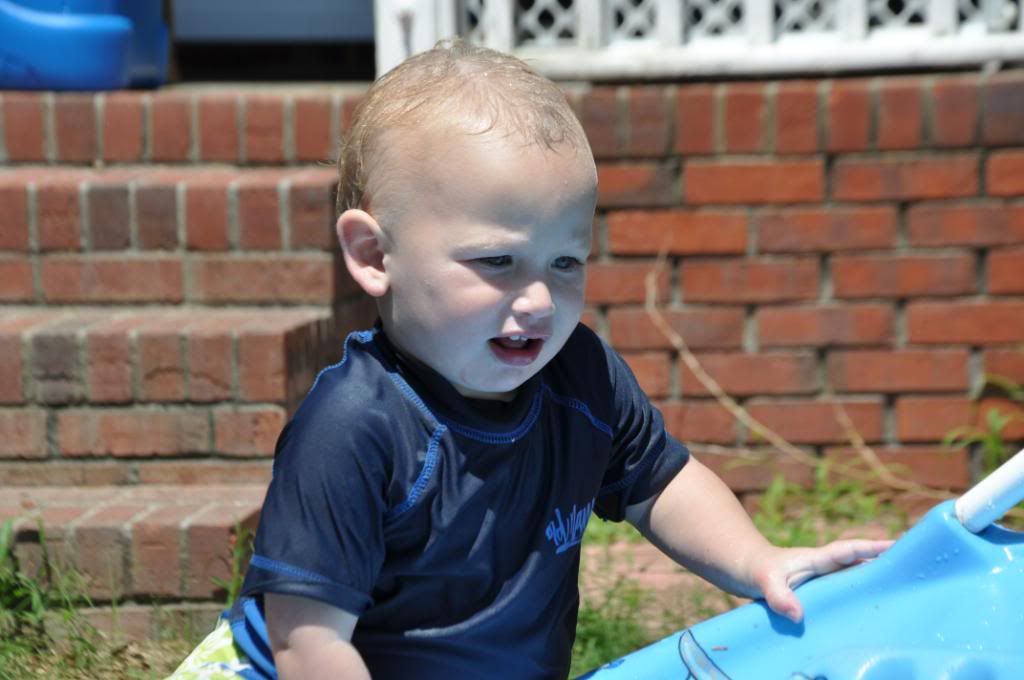 As the night came to an end and the monkeys were sound asleep, I found myself thinking about how lucky I am to have such an amazing Mom. She has taught me to be kind, trusting, loyal, spontaneous, strong, emotional, practical, confident, fearless (although she does understand and support my fear of frogs...) and most of all how to love and nuture. Without her, I would not be anywhere close to where I am today. Thank you so much Momma!!! I love you to Pieces Mieces!! I hope that I am as good of a Mom to my boys as you are to me and Dave!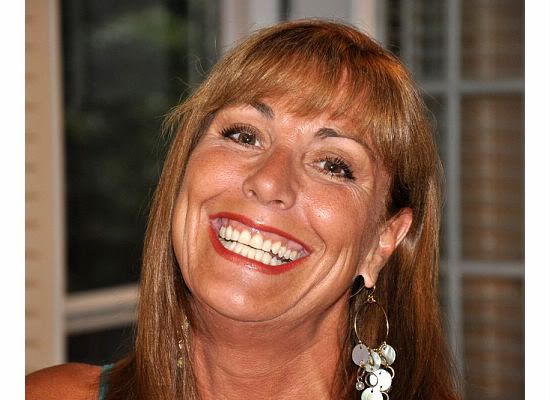 This morning, the boys school had a Mother's Day muffin breakfast! Miss Sara went all out, again, and I know that I will forever cherish the gifts that she and the boys made for me. They made little butterflies with their hands, all encased in a wooden frame with a little poem. They made me an award that says I am the worlds best Mother, with kisses and handprints...I am going to bring these back out when they are 15 and see if they still agree...Miss Sara made all of the Mommies a dirt cake, covered in M&M's, with lollipops and pictures of the kids!!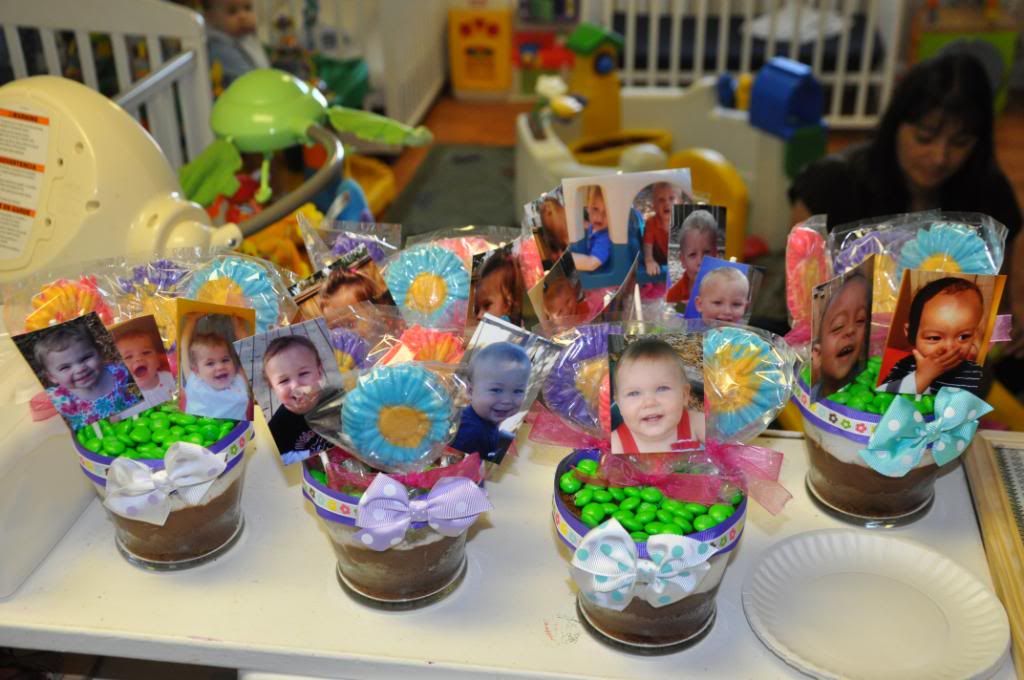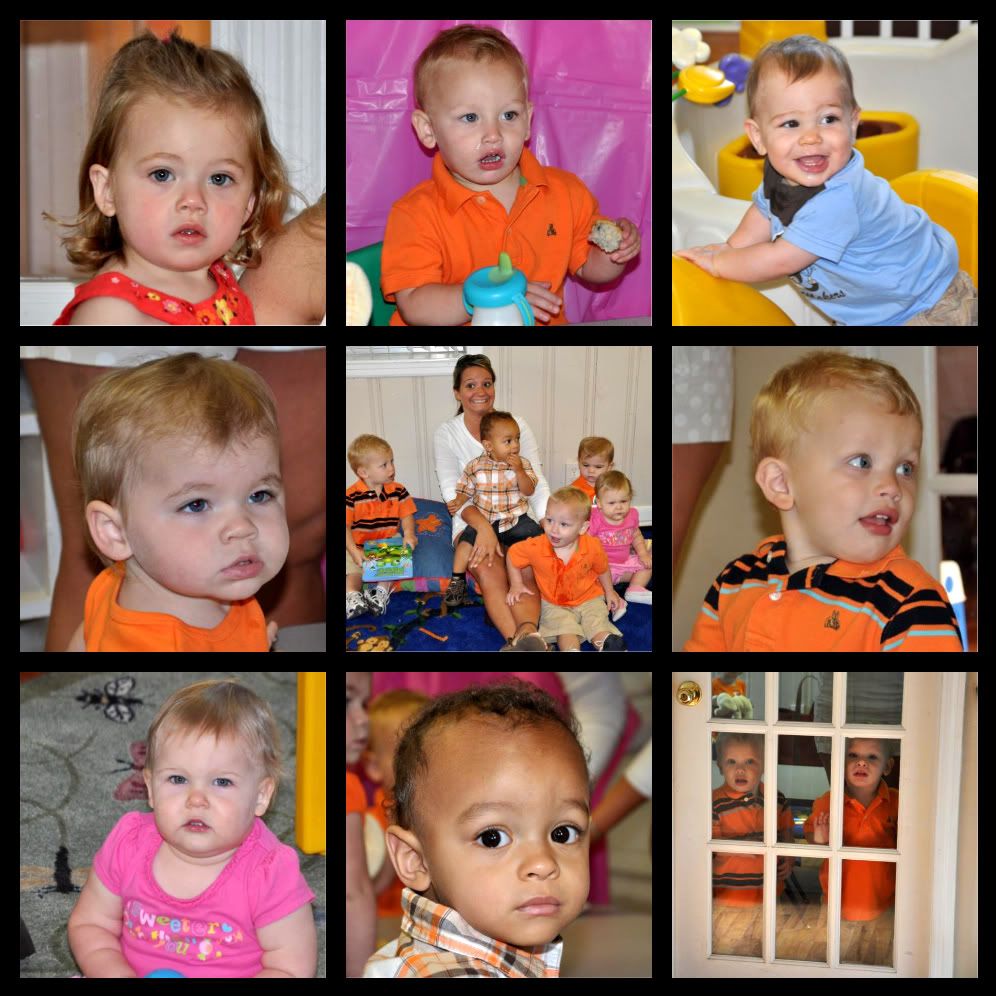 I know this is a little late, but I am wishing Debbie, G'ma, Mimi, Grandmother, Lowie, Gail, Marilyn, Allie and Melissa a VERY happy Mother's Day!! I hope that all of you felt the joy of being a Mother and were spoiled to no end!