Jack colors.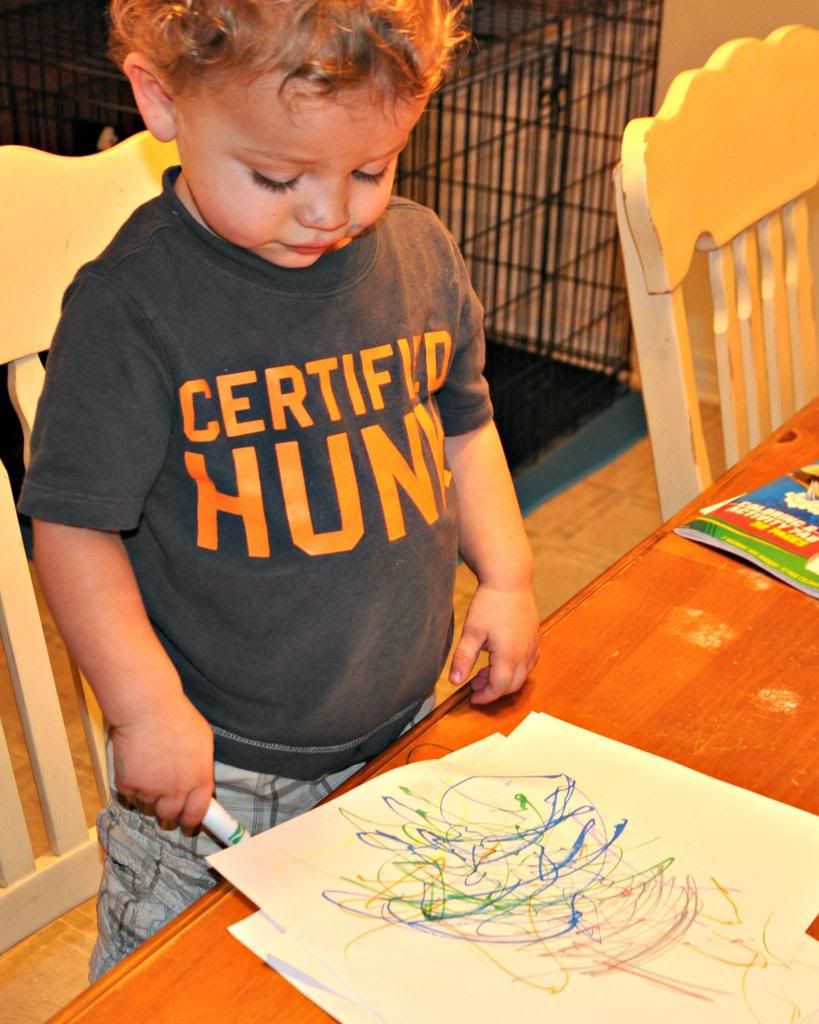 I can do it by myself! (So totally in love with his head full of curls!)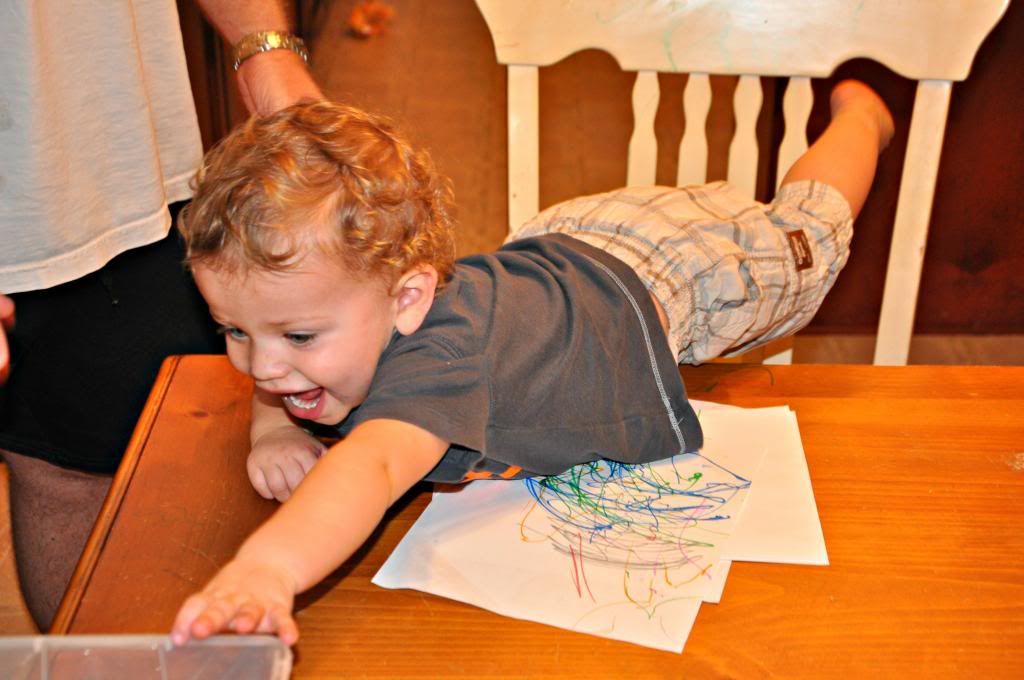 It is tough work getting those caps off!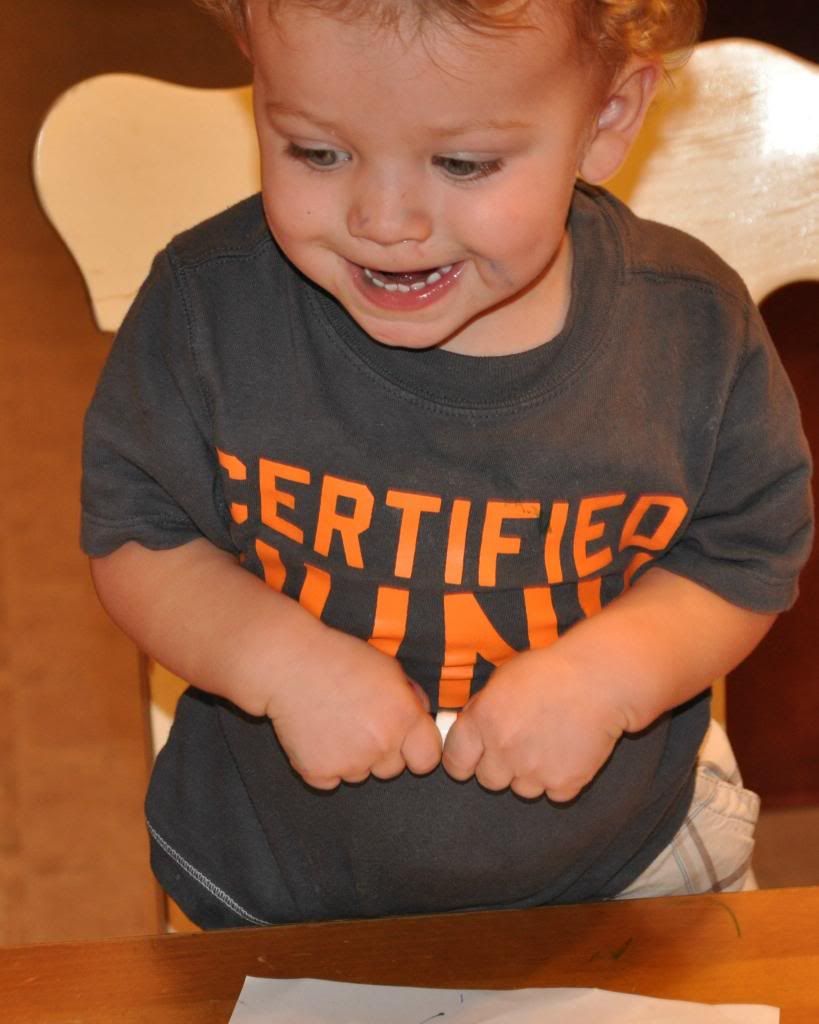 18 months and full speed ahead. You still think you are 4. :)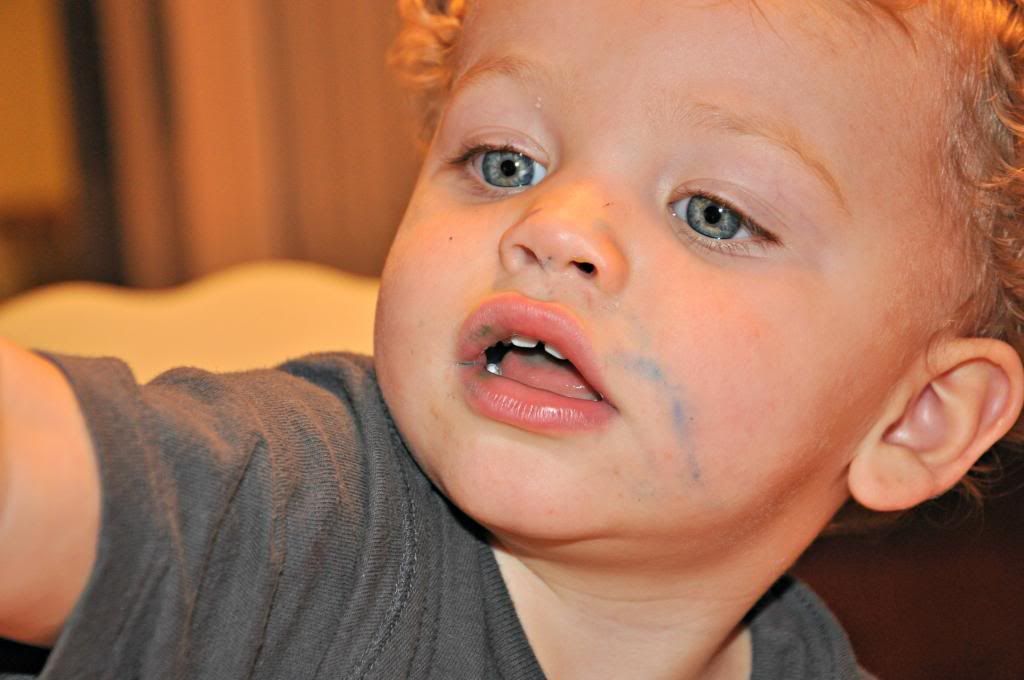 Thank you for keeping me entertained the entire time I stuffed our Christmas cards. There is never a dull moment when you are around JackJack!