I guess I had better get used to it. Sports and bats and balls and hoops...dirt and stains and sand, filled shoes...cuts and scrapes and tattered looking legs...burps and toots and giggles galore...I am surrounded by boys. Everywhere I look! Thank God they don't mind their Momma hanging around, well, for now anyways!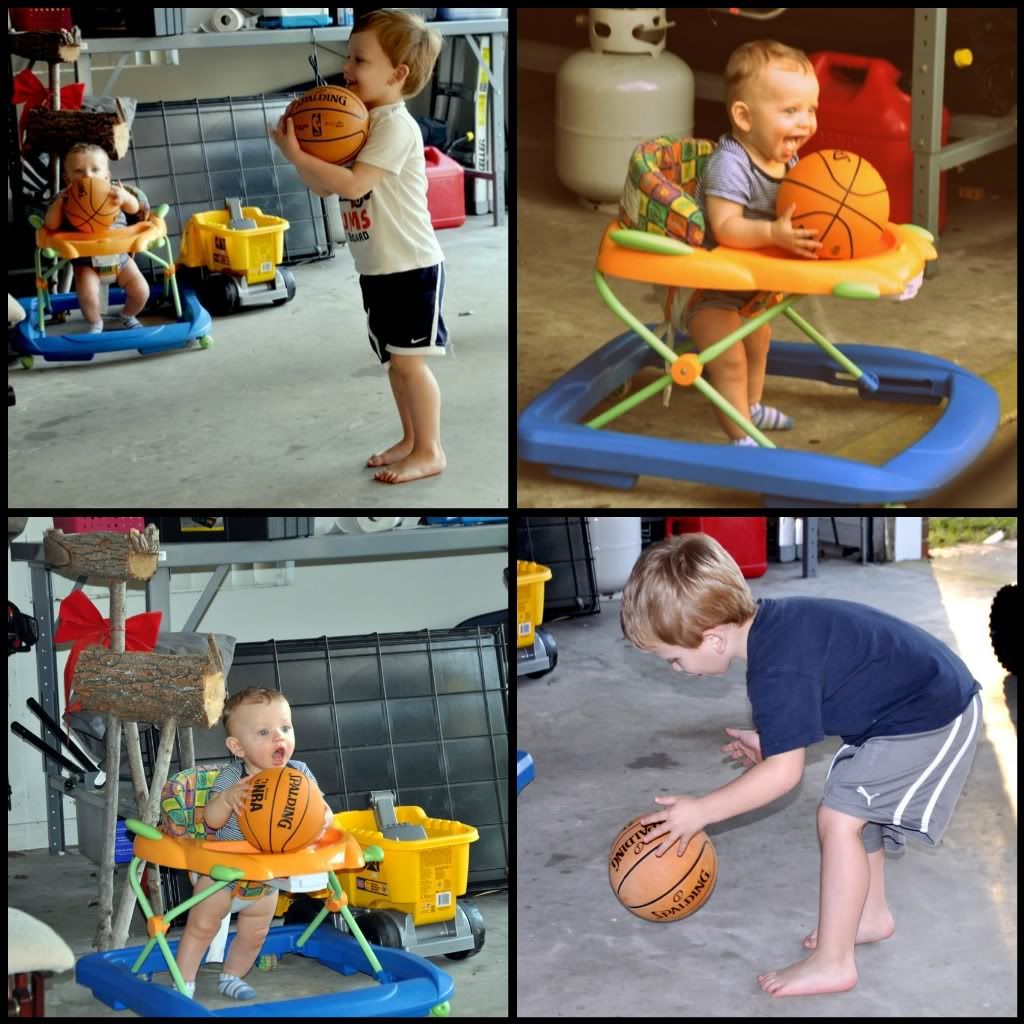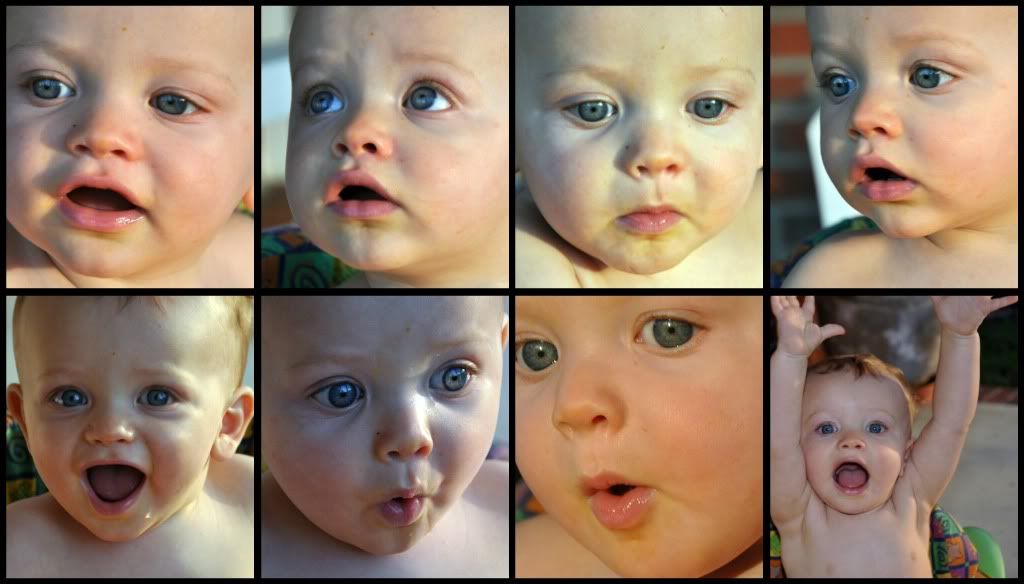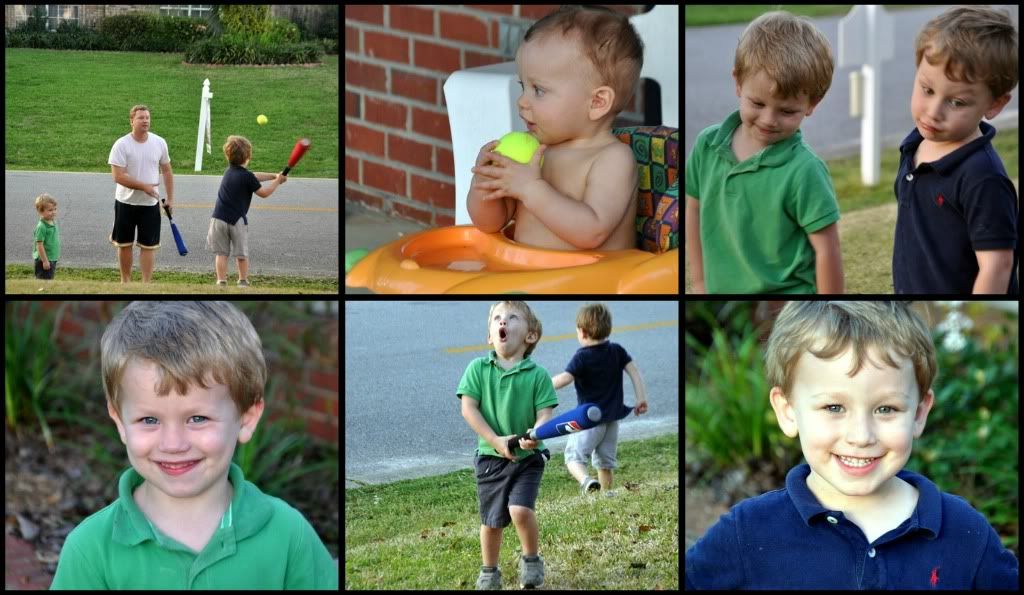 Somebody is getting really big, really quick...

And the 2 older brothers love the
Swagger Wagon Song
!!