1. Sweet baby boy turned 9 months old on February 26th! At his Dr. Appointment, he weighed in at 19lbs.14 ounces (50th percentile) and measured 28 3/4 inches long (75th percentile)! He is about to crawl any second...rocking on all fours, pulling up on everything and everyone. He still just has the two bottom teeth, but the two top ones are about to poke through! He is repeating sounds, ie. Mama, Dada, Baba...loves to blow spit bubbles, has started waving bye bye and is eating a lot of table foods! He hates to have his clothes or diaper changed and cannot remain still. He is very curious, laid back and extremly happy! (To compare with his big brothers, check out this blog post from when they turned 9 months!
9 mos
)
A few cell phone pics from his 9 month appt...check out what he did to the paper on the table within 3 seconds...ha!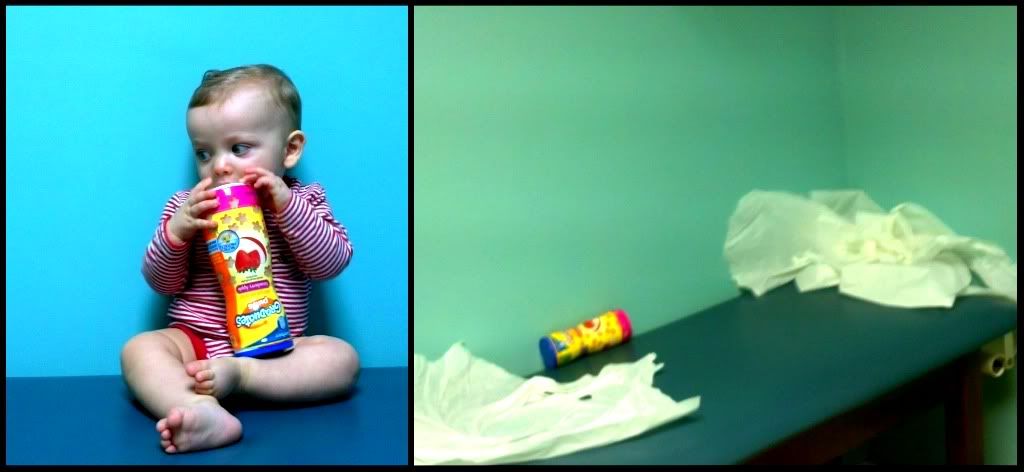 2. We had a collaborative birthday celebration for Nana and Gator...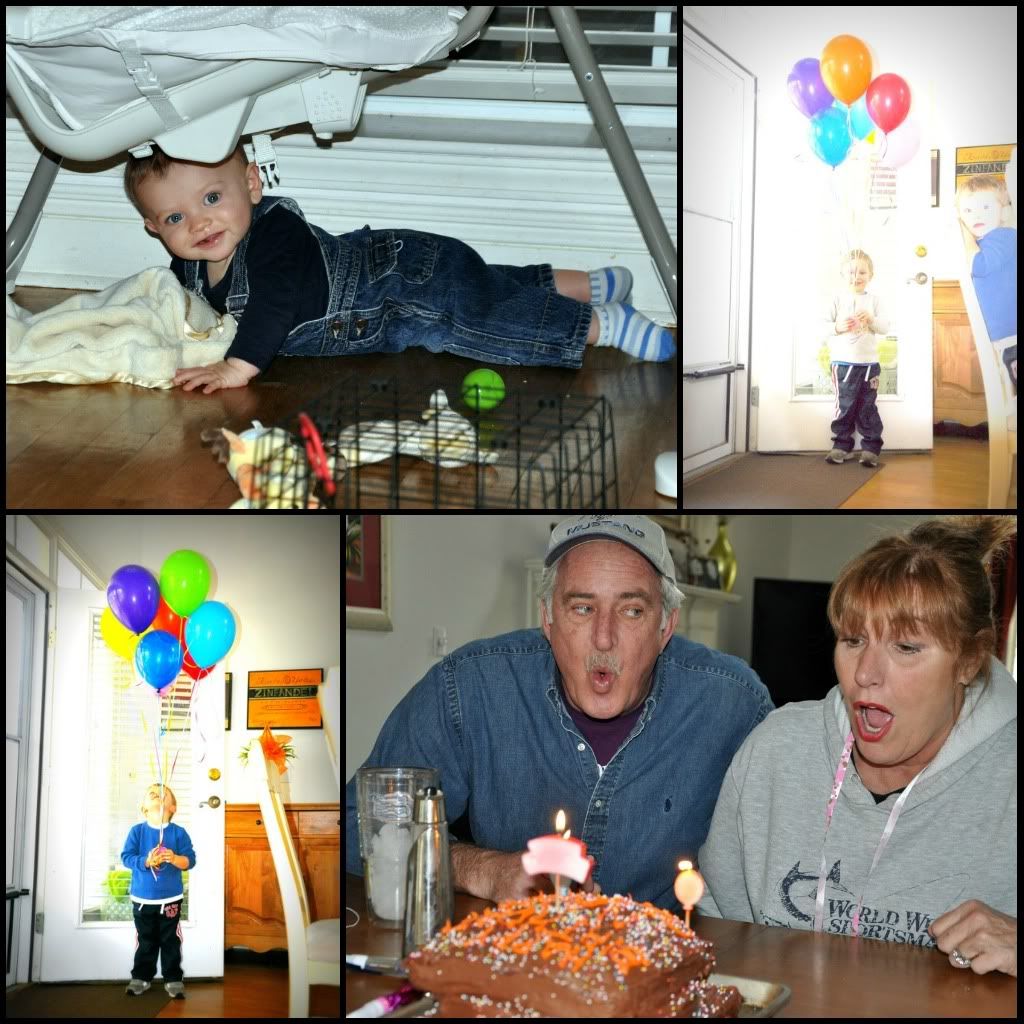 Notice how B and W are dying laughing in the bottom right picture? I happened to catch their very first experience with helium!! Todd had them rolling on the floor, cracking up!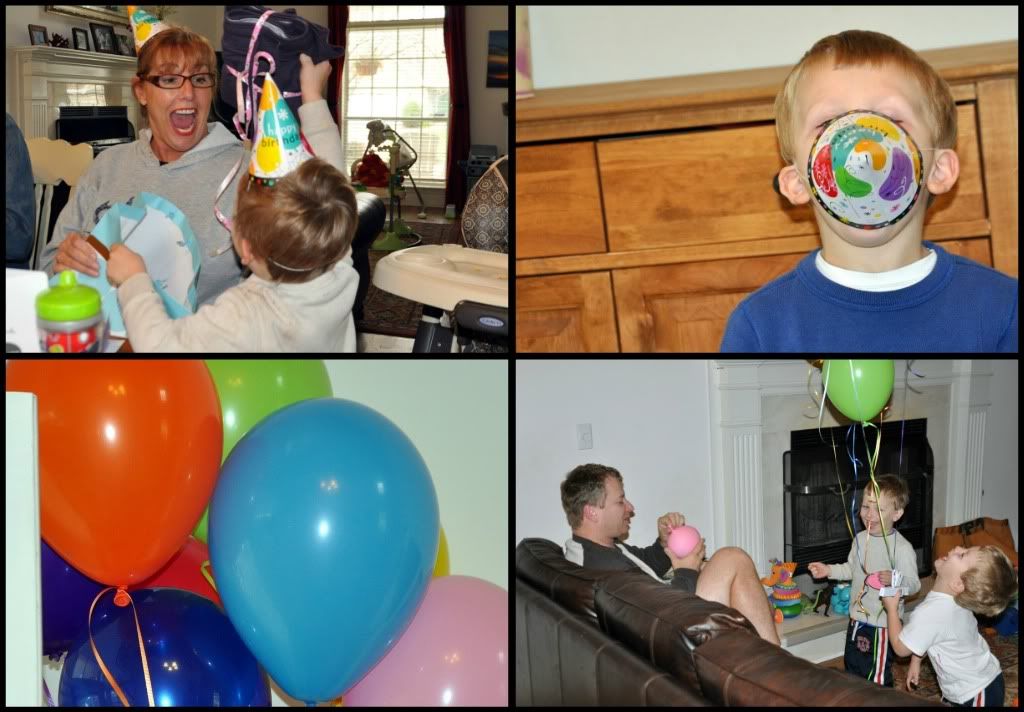 3. We started a good behavior chart, where the boys receive stickers for, you guessed it, good behavior and in return, they will be able to go to the store and pick out a toy! I am proud to say that they both filled up their sticker charts and they are now the proud owners of spanking new toys!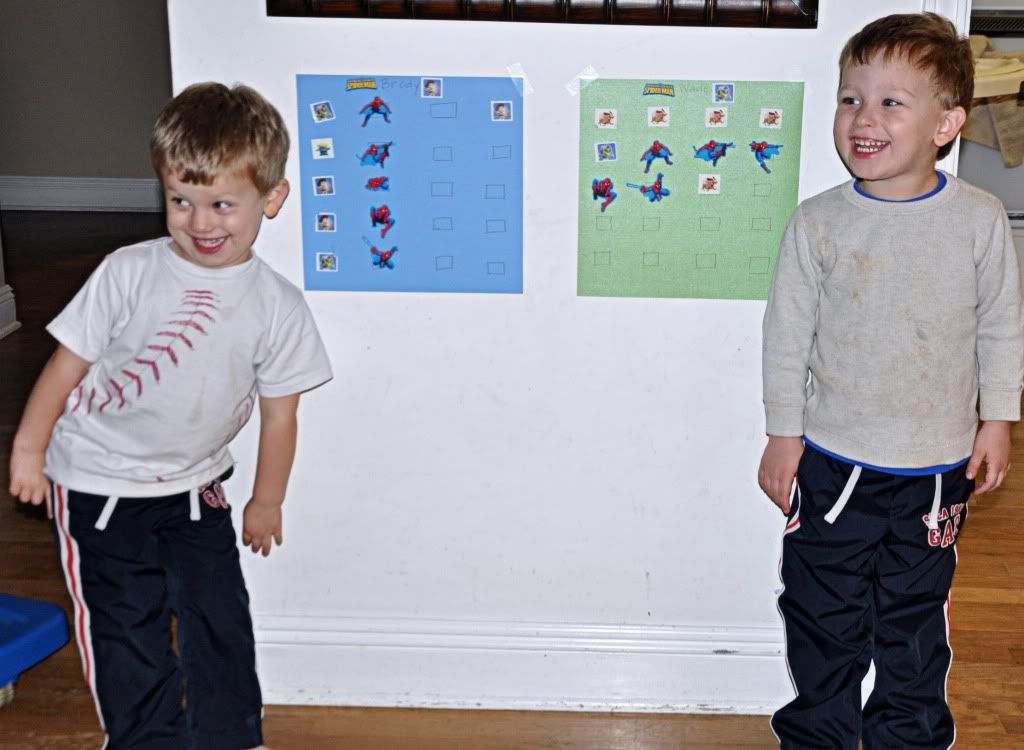 4. Baby Sal and Miss Sa-ya came by last week, on a yucky, rainy Saturday to visit! We sure enjoyed their visit and cannot wait to do it again soon!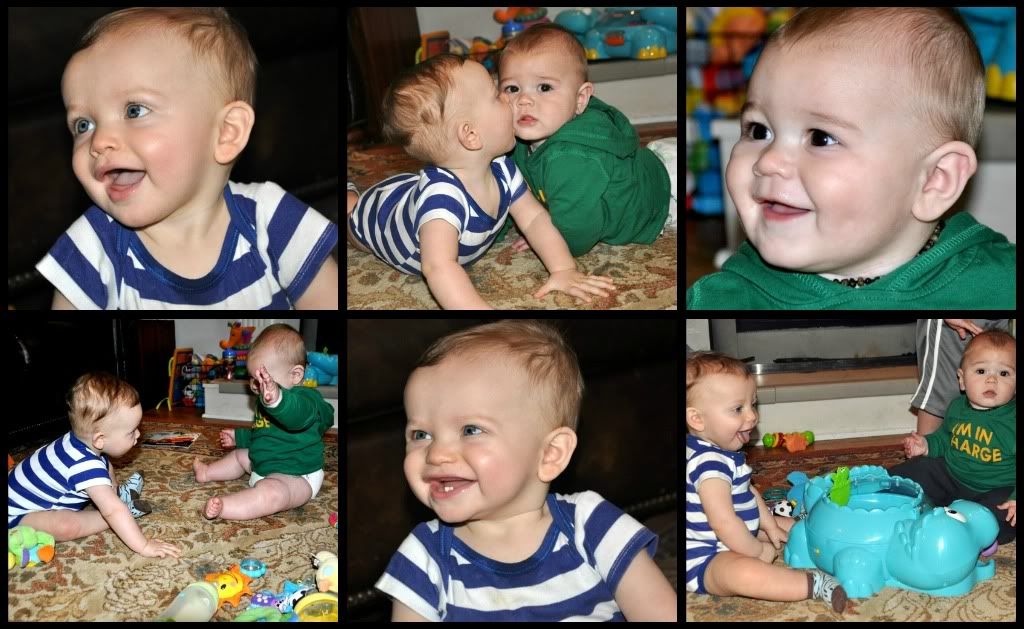 5. What a typical Monday morning at the Harrell house looks like...everybody all packed up and ready to go for the week!


6. Dr Seuss week at school...from Green eggs and ham day, to dressing a as your favorite character, to wacky Wednesday, here are some pics from last weeks festivities!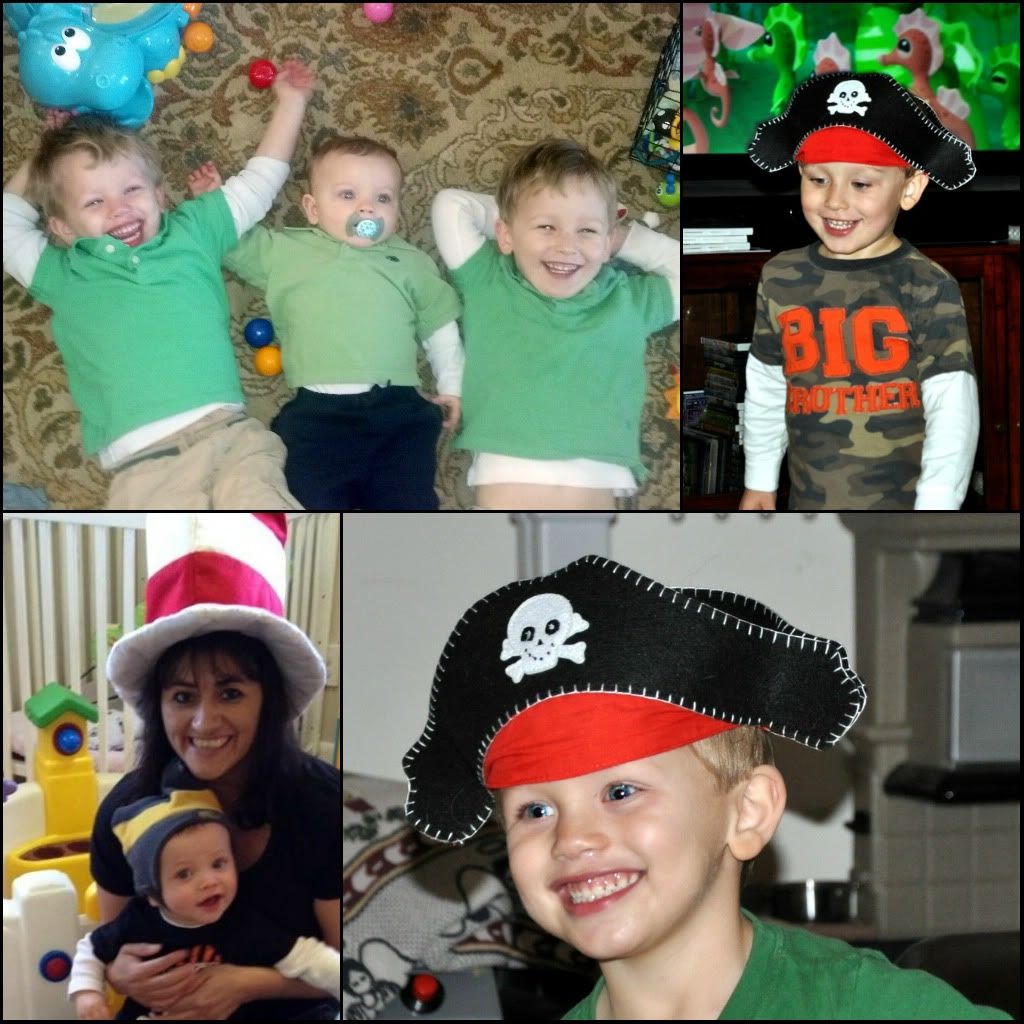 7. So, I get out of bed the other night around 12:30am to use the restroom, and on my way back to bed, I notice 2 little boys decided to crawl into our bedroom and fell asleep....kind of creeped me out, as I was NOT expecting to find them there, but cute, nonetheless! (And for some reason, Wade looks so much bigger than Brody, but it is just the angle of the cell picture...)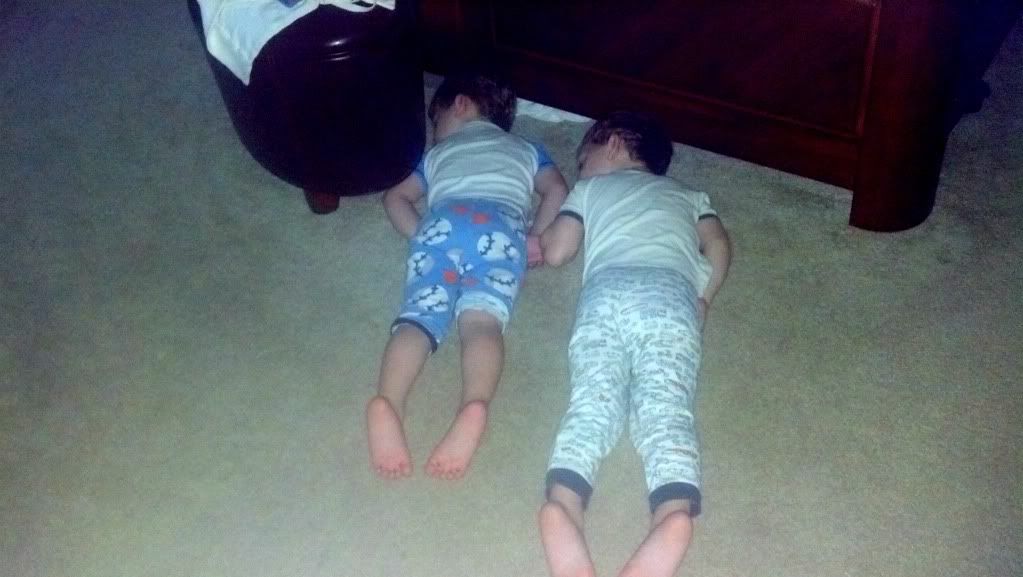 And while the other 2 are sneaking into Mommy and Daddys bedroom at night, the littlest Harrell is all safe and snug in his crib...