We had an absolute blast during the Halloween weekend!

We started off the weekend with a bang...the annual Halloween Party at their school! This is an event that parents, grandparents, friends, siblings, etc...all come out for. Each class has its own time to shine: 1st the teacher is announced, then each child, individually, then the whole class performs a song for the crowd!

Jack's class was introduced first...sweet boy was a Jack in the Box!! The teachers all told me that he was fast asleep right before they brought him out...




Then came the 3 year old class...introducing Fireman Brody and Cowboy Wade! Both were sweetly shy when they walked out and saw the large crowd, (notice B-man making his nervous face??), but stood up there with their little class and sang 5 Little Pumpkins! They are growing up so fast...




And of course, more pics from the party!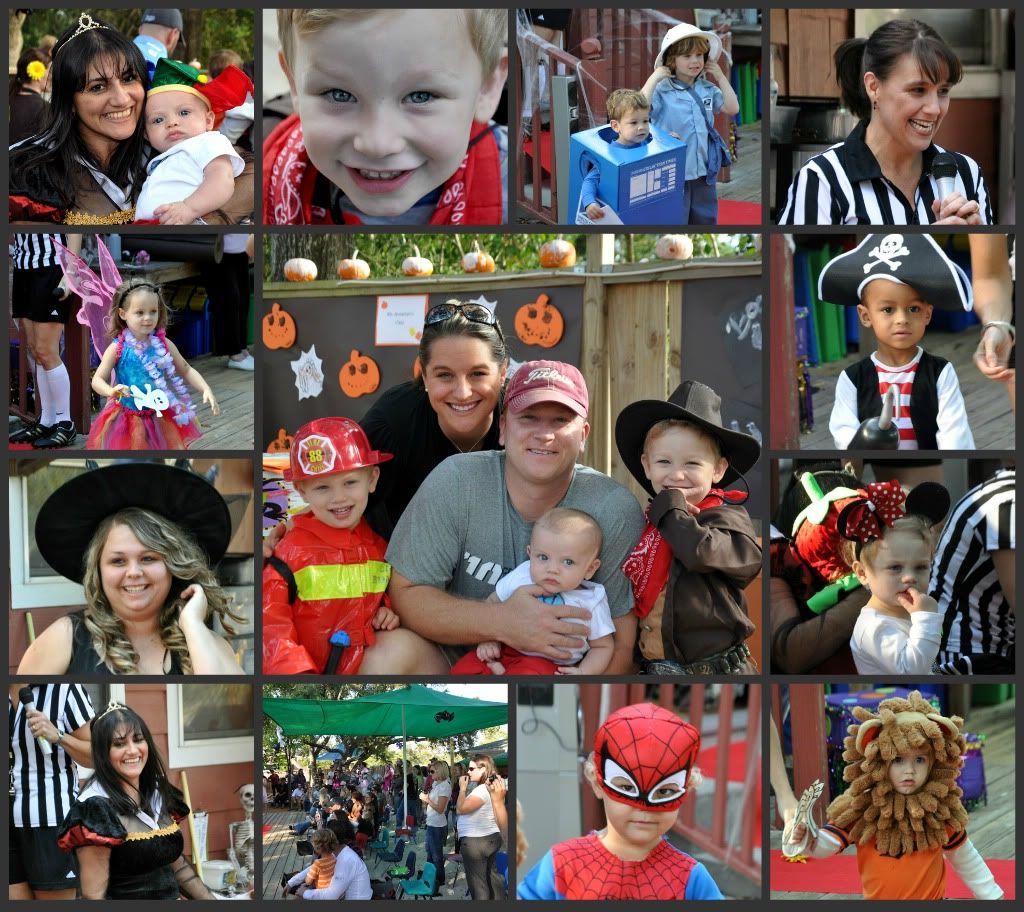 Thank you so very much to the teachers...I know you worked long and hard to make sure this event went off without a hitch!!



Saturday morning, we got the boys all bundled up and headed to the same pumpkin patch we have been going to since 2008! Wade could barely contain himself...there were so many pumpkins to choose from, that he wanted to gather them all up and take ALL of them home. Brody was content just strolling through the patch, checking everything out...just enjoying himself. And Jack, well it was his his first trip to the patch and he smiled and giggled the whole time! (Thank you Nana and Gator for helping us with the three kiddos!)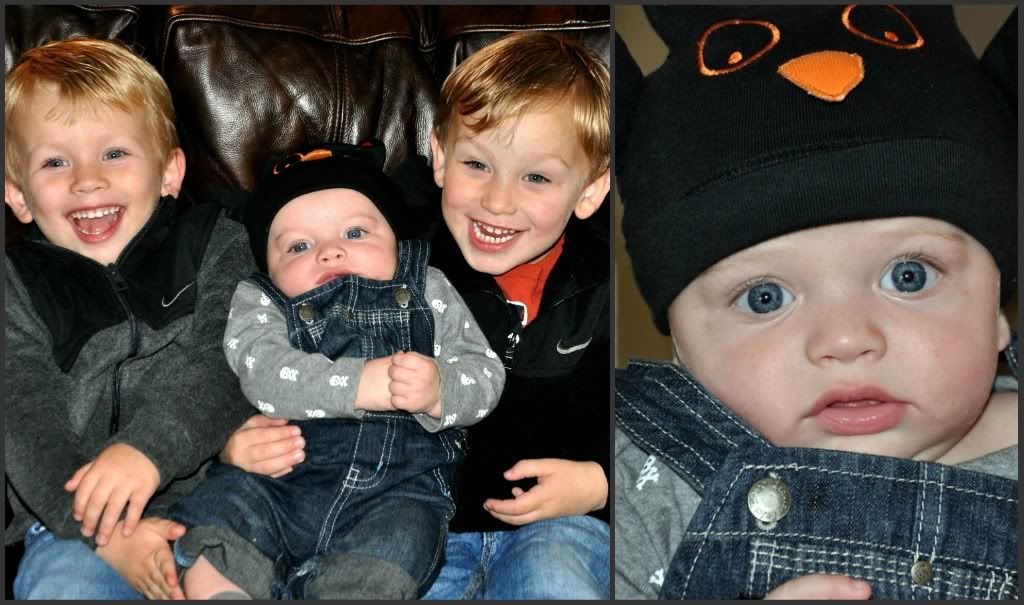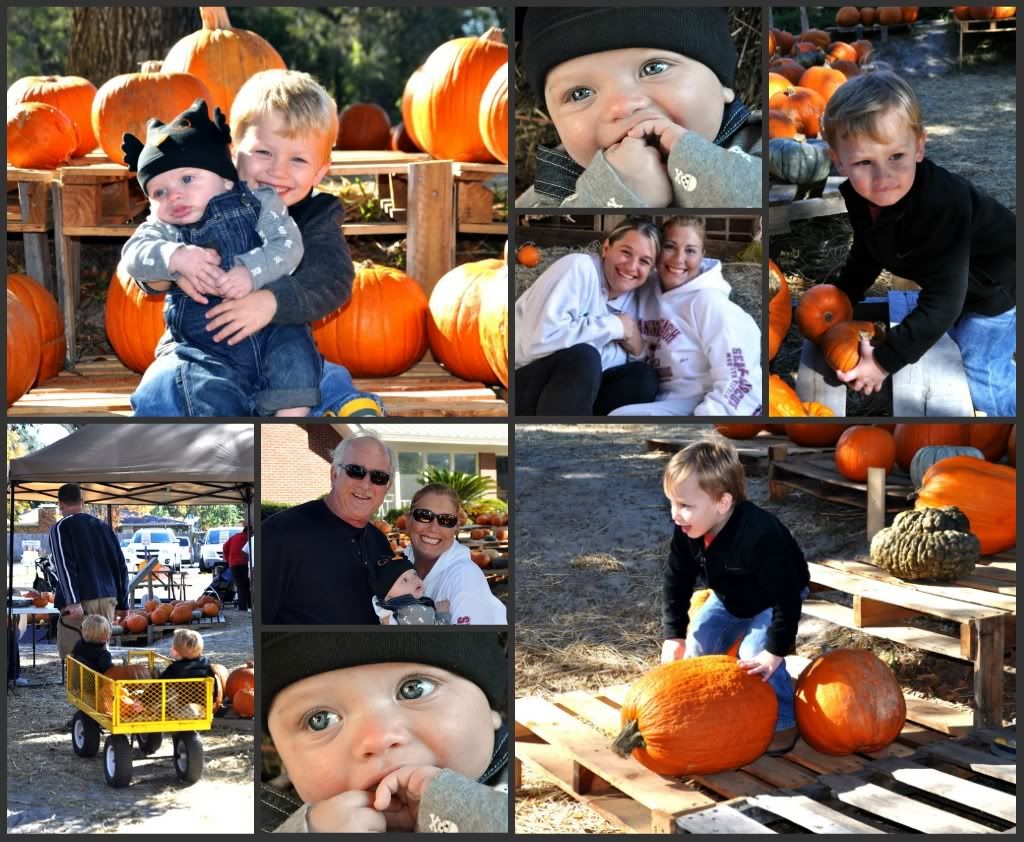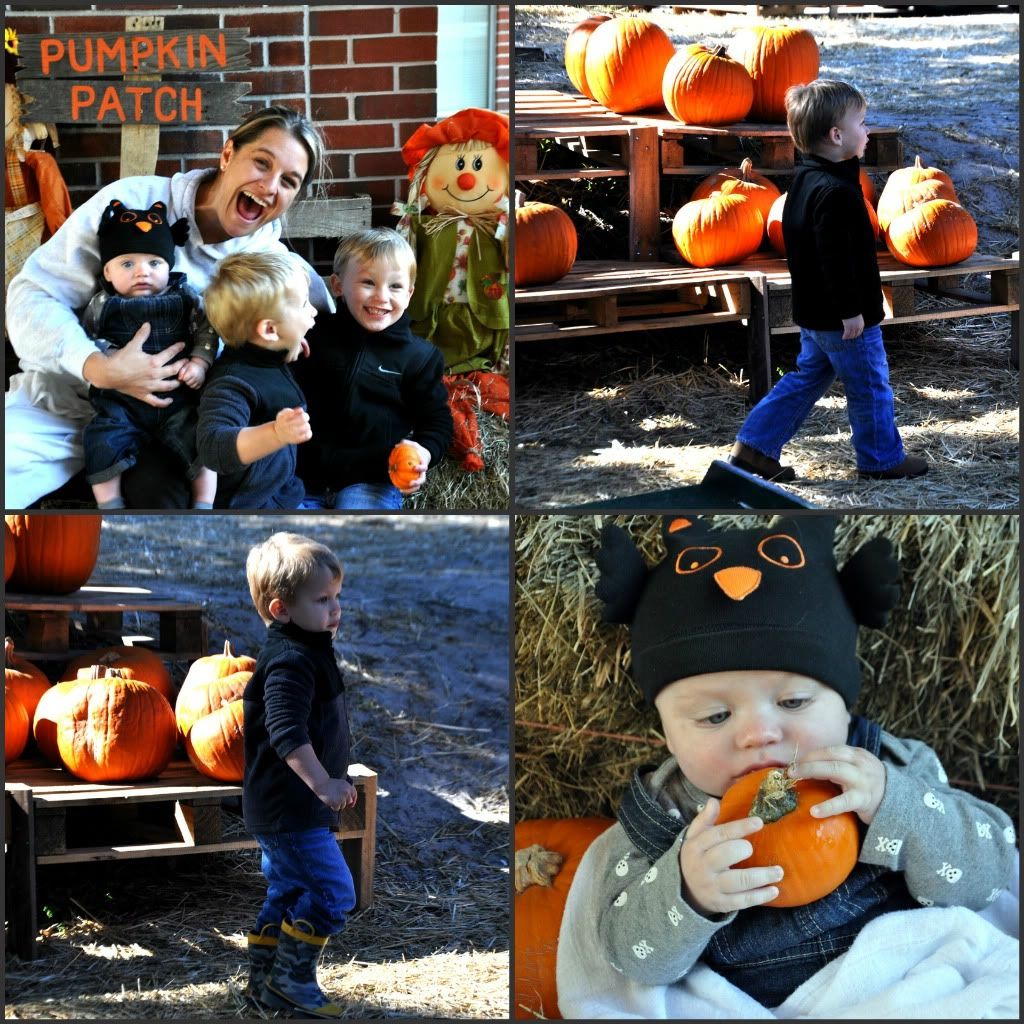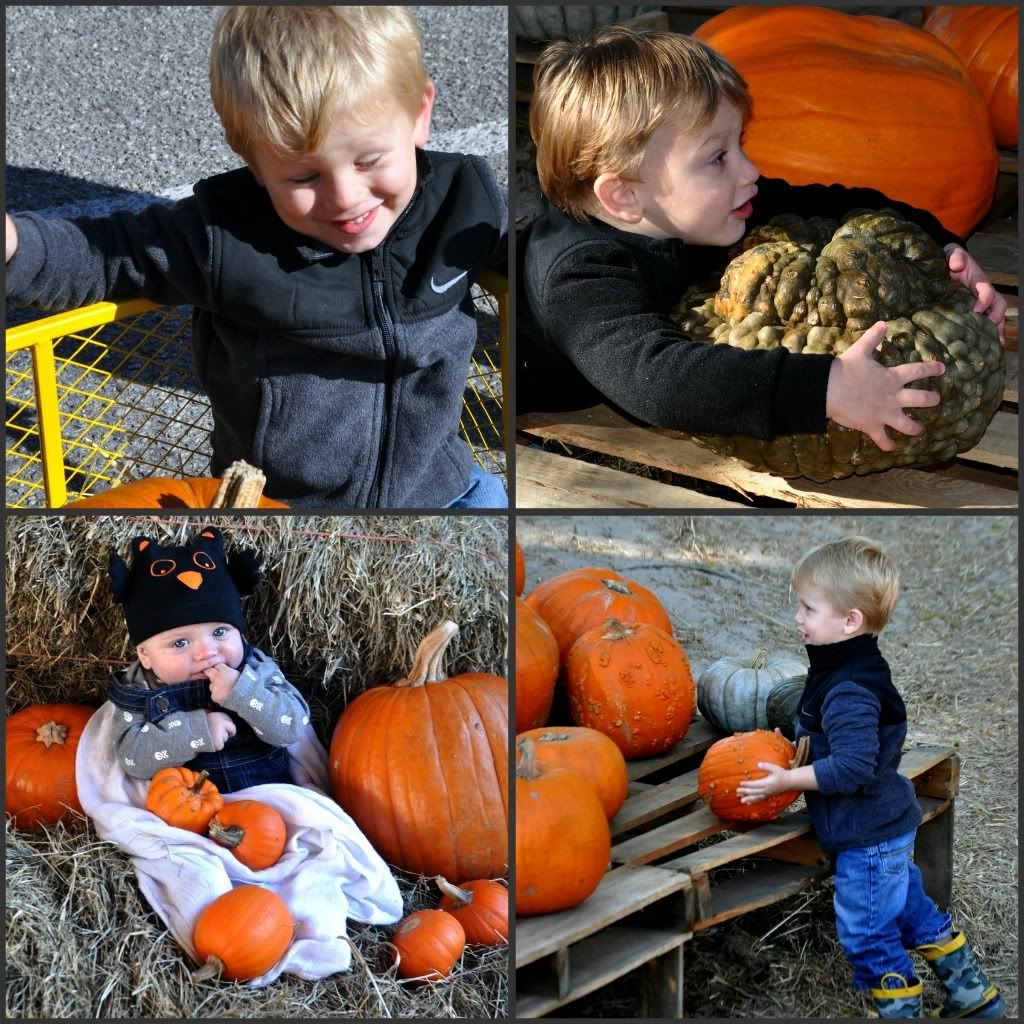 And, of course, a typical Harrell family pic...hehehe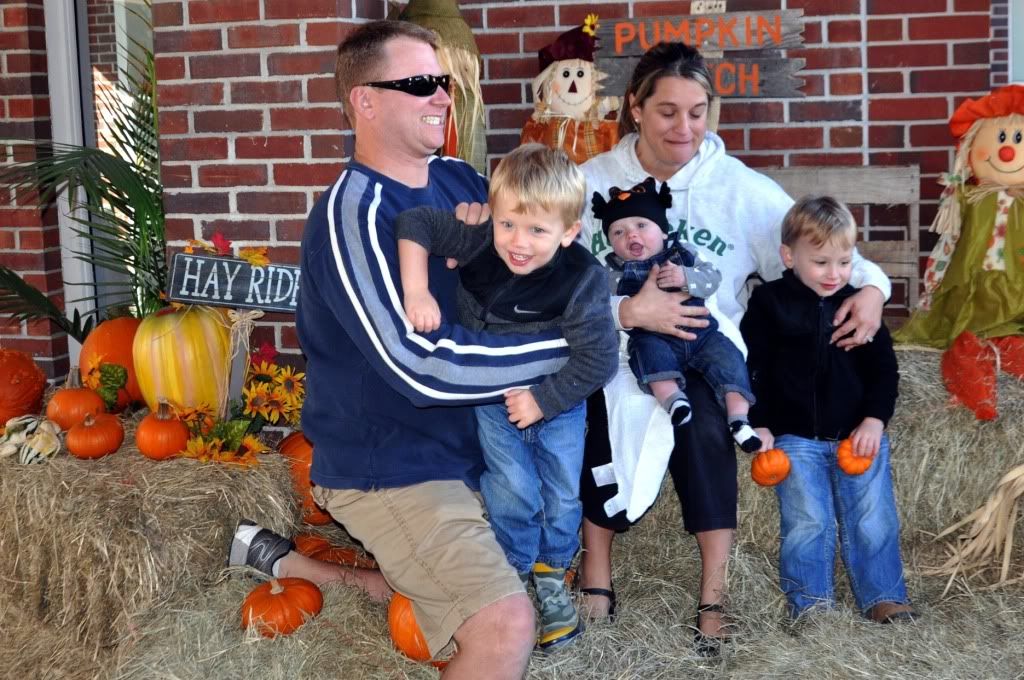 When Todd and I finally got everybody loaded back up in the van, we looked at each other and giggled, because the pumpkins the boys picked out were the ugliest batch of pumpkins we have ever seen! They had dents and warts and are lopsided...one of them did not even have a stem and was partially cracked open. Oh well, those are the ones that they chose! :)

After a trip to the park, a snack and naptime, we painted the pumpkins! (We have secretly and methodically managed to not carve a pumpkin since they have been born...letting them paint it is sooo much easier and WAY less messy...)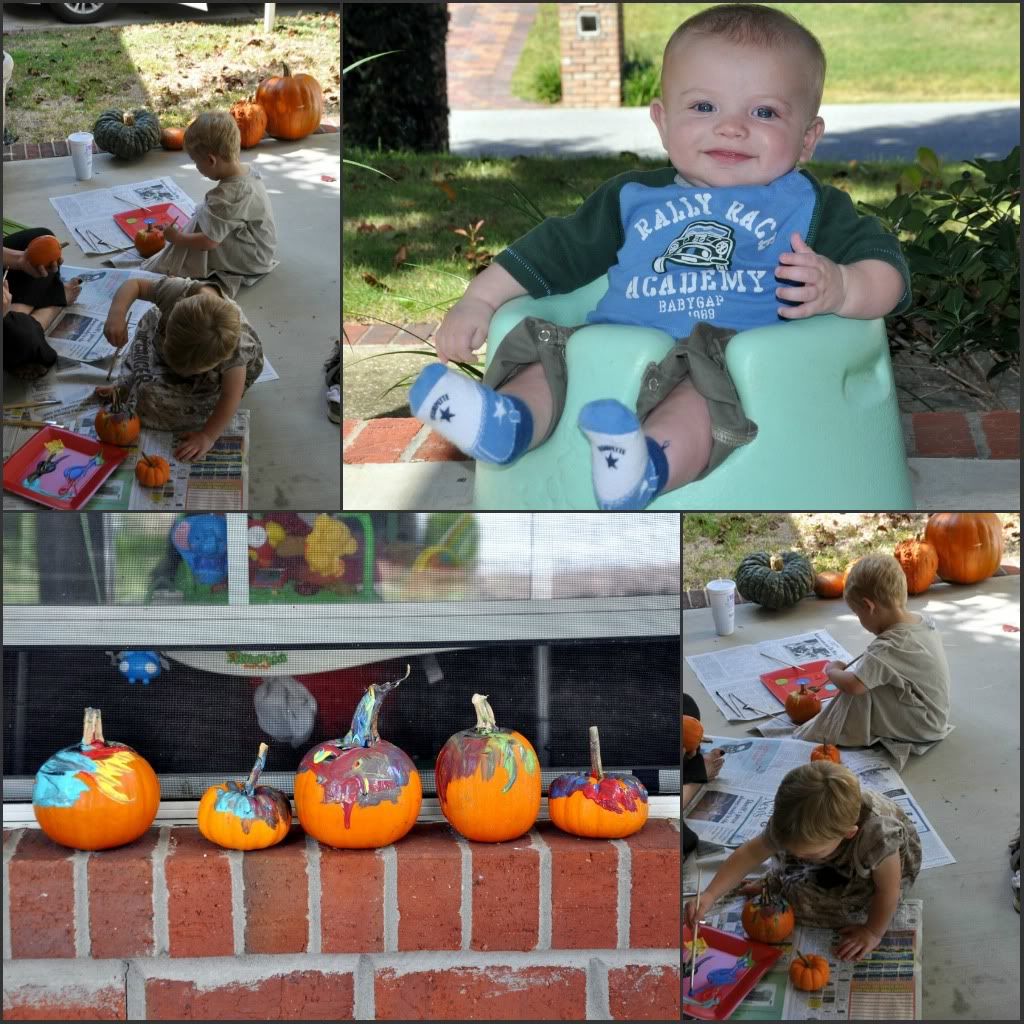 While the big boys were napping, I managed to sneak in a few pics of Jack playing! I still cannot believe he is already 5 months old!




Then, came the actual day...Halloween! The boys were all decked out in their orange for school: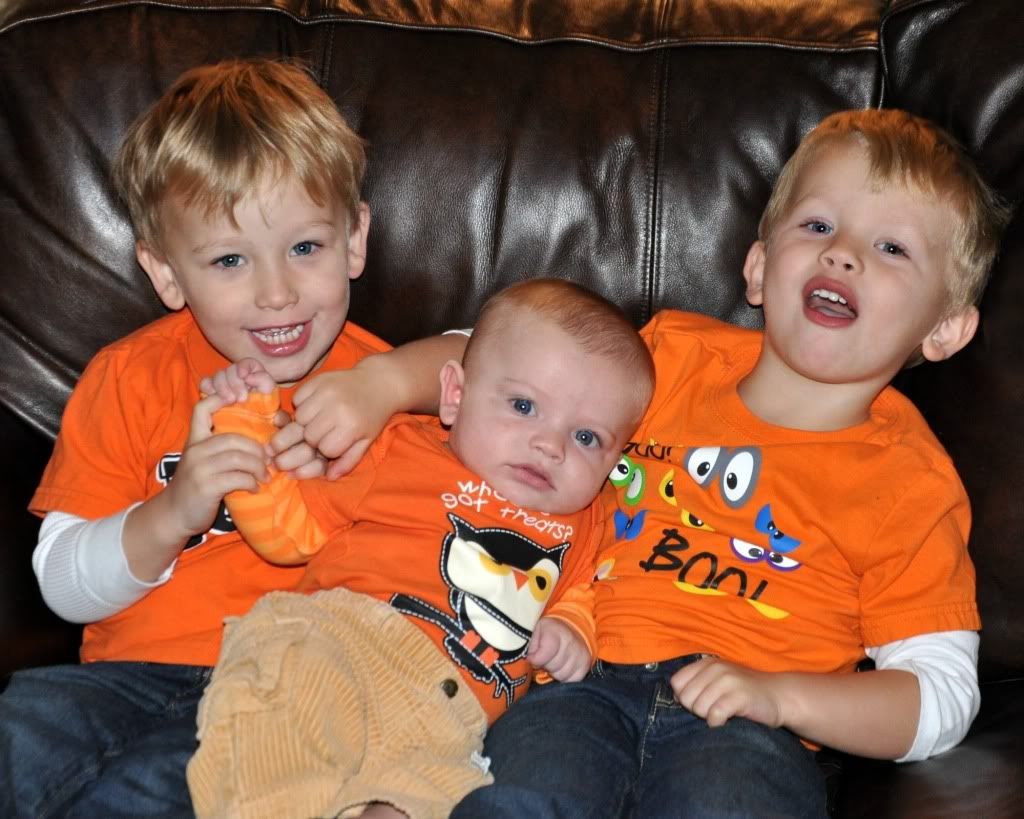 Immediately after school, we headed over to Campbell and Cailey's for trick or treating! After a quick dinner of pizza, we suited all of the kiddos up in their little costumes and headed out! (Wade had a slight tummy ache right before we walked out the door, wanted to be held the first 15 minutes and refused to wear the majority of his costume...after his belly ache subsided, he got into the swing of things and joined the rest of the kiddos, although sans majority of his costume :)) Campbell was like a little bullet, darting so quickly from house to house...Wade would jump in the wagon between each and every house (Todd kept asking him if he was really going to get in the wagon to go 5 feet? He would just look at him, like, well duh... and climb back up on in the wagon...hehe), Cailey bug was extremely content as long as she had a sucker, B-man loved each and every second of the whole experience, sneaking in candy around every bush and corner...and Jack wanted nothing to do with Trick or Treating. He cooed and played for about 15 minutes, then he was done. He was ready for bed!!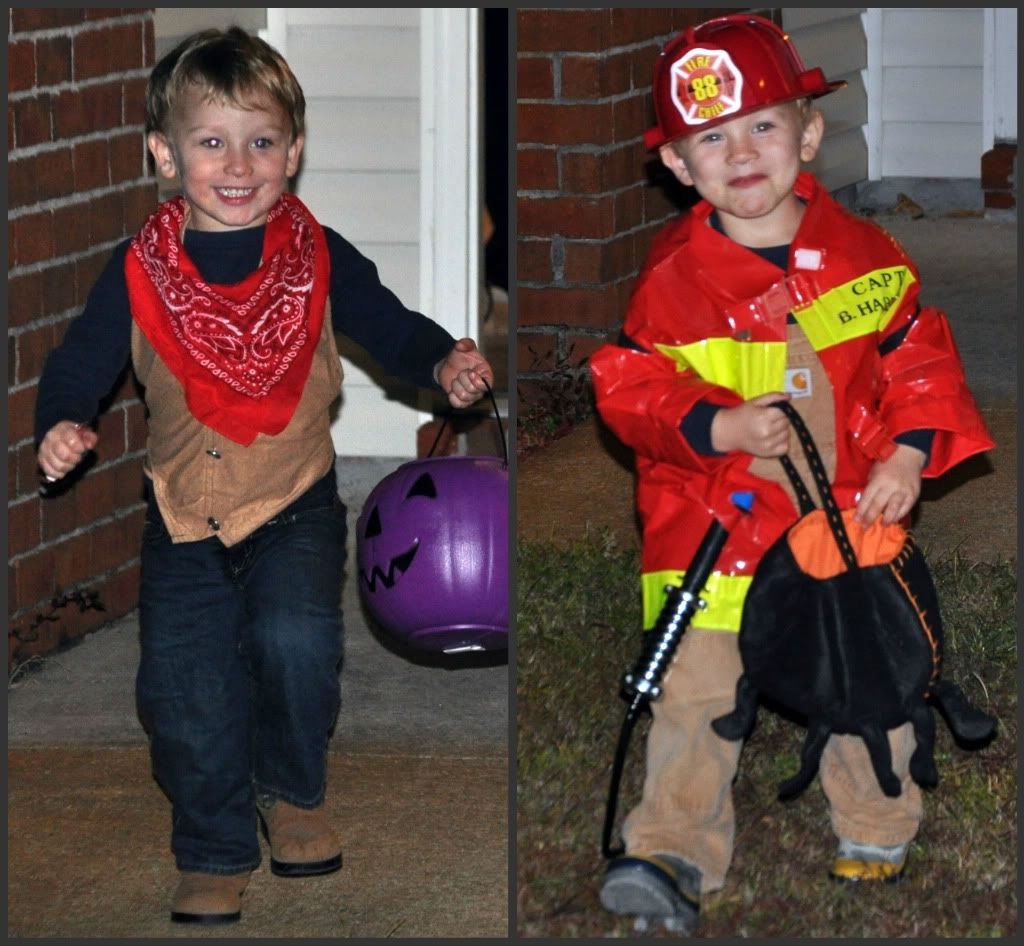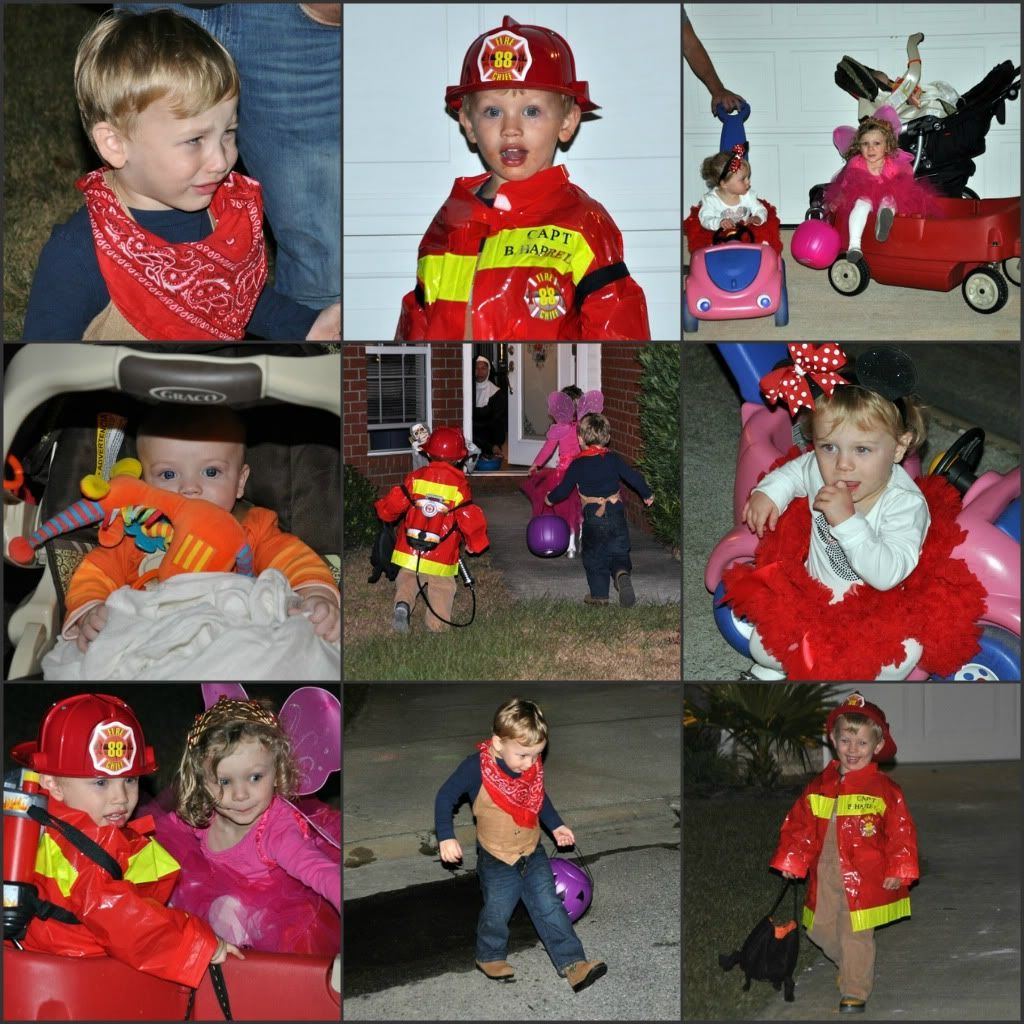 All in all, Brody and Wade's 4th Halloween and Jack's 1st Halloween was something I will always remember...I love the fall and the start of all of the holidays to come!