Summertime brings on rules of its own...dinner is eaten off of paper plates on the back porch, bedtimes are pushed back, baths are sometimes "taken" in the garden hose, shirts are extra dirty and stained with cool treats from throughout the day, our gardenias have burst from their buds into a sweet smelling fragrance that fills every inch of our yard at dusk, the birds are chirping, the babe's are squealing and the dogs are panting...we welcome summer with warm, sweaty arms, ready to take it on, armed with sunscreen, bug spray, floaties and cold drinks!!!

Our Memorial Day weekend consisted of parties and get-togethers, (some sans kiddos!), pool dipping, sleepovers and exploring our beautiful beaches and white sand before the oil rolls in.....................absolutely devastating :(

A glimpse into our long weekend:
This is actually the boys being sweet and giving big hugs...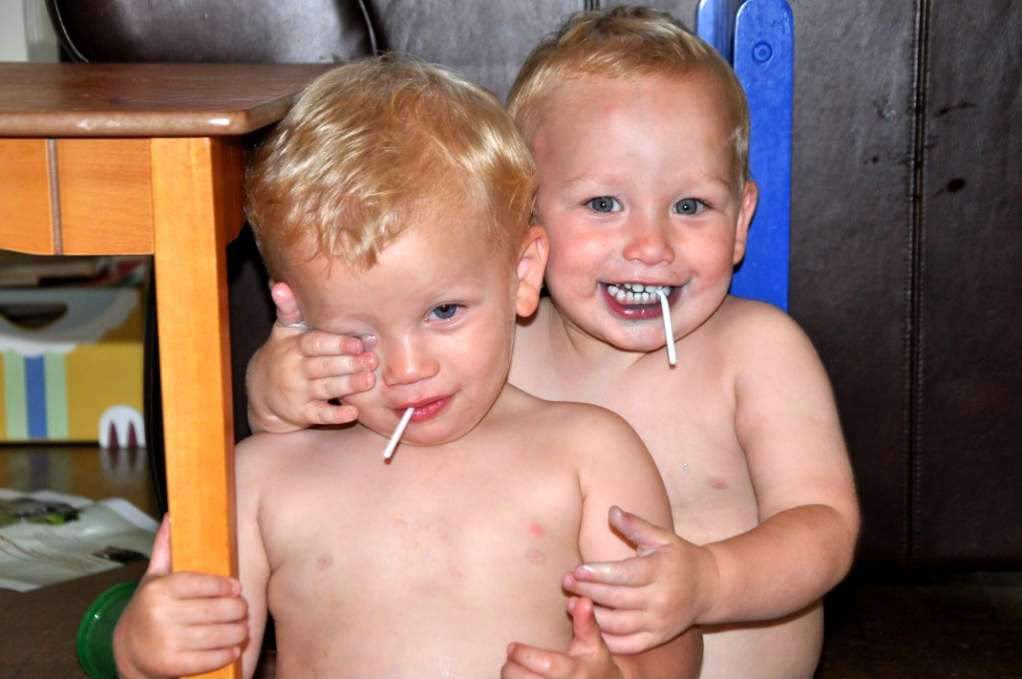 Gotta love the sucker stained lips and teeth!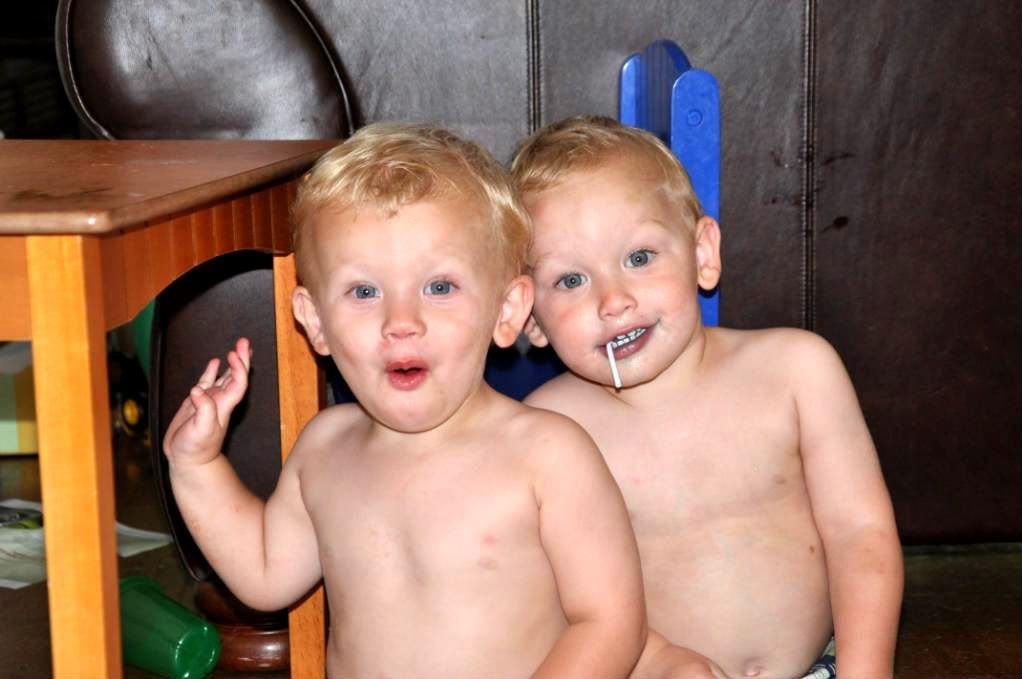 They love to wear hats, just like their Daddy...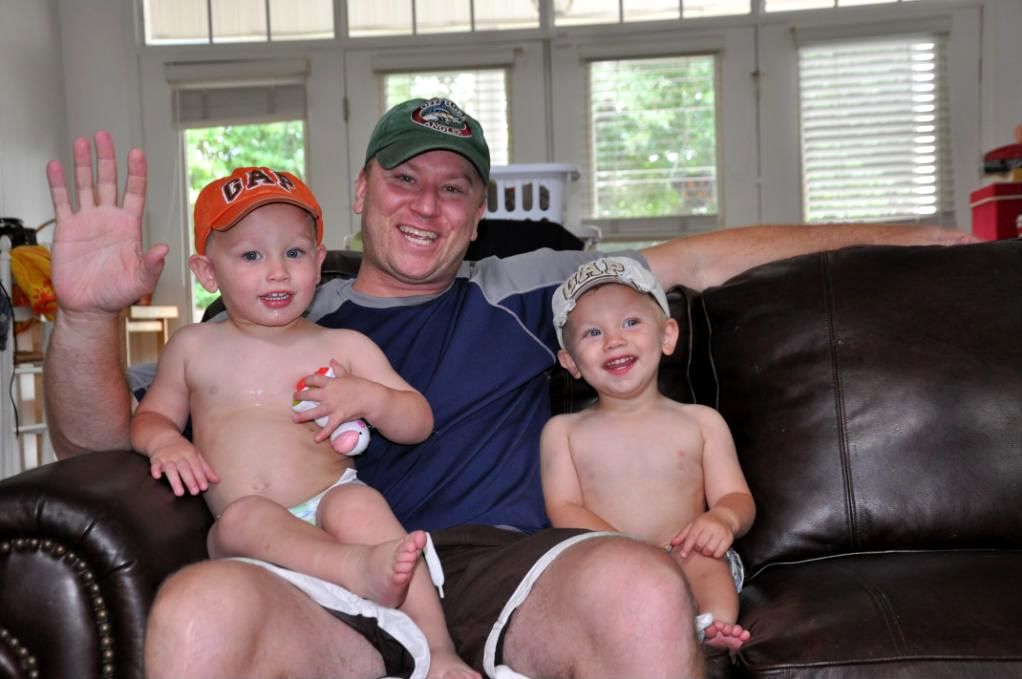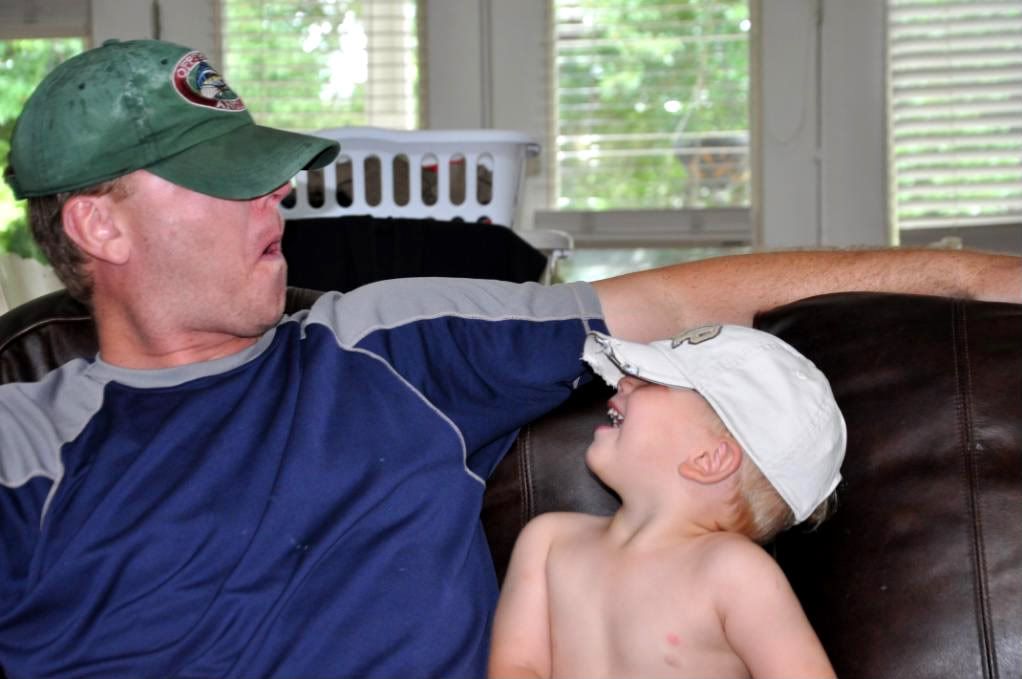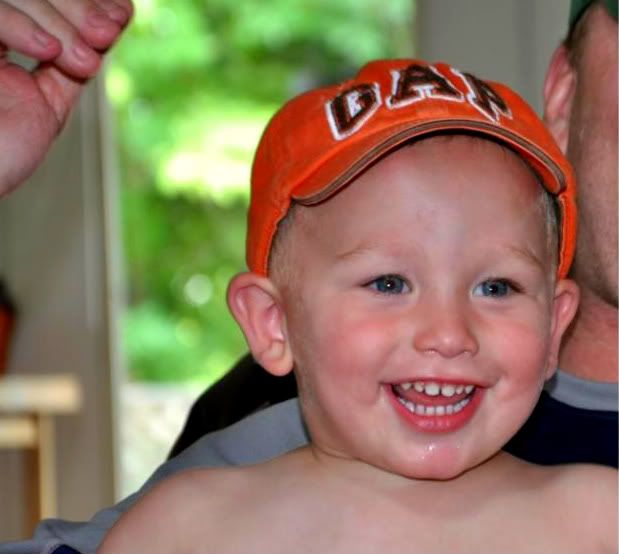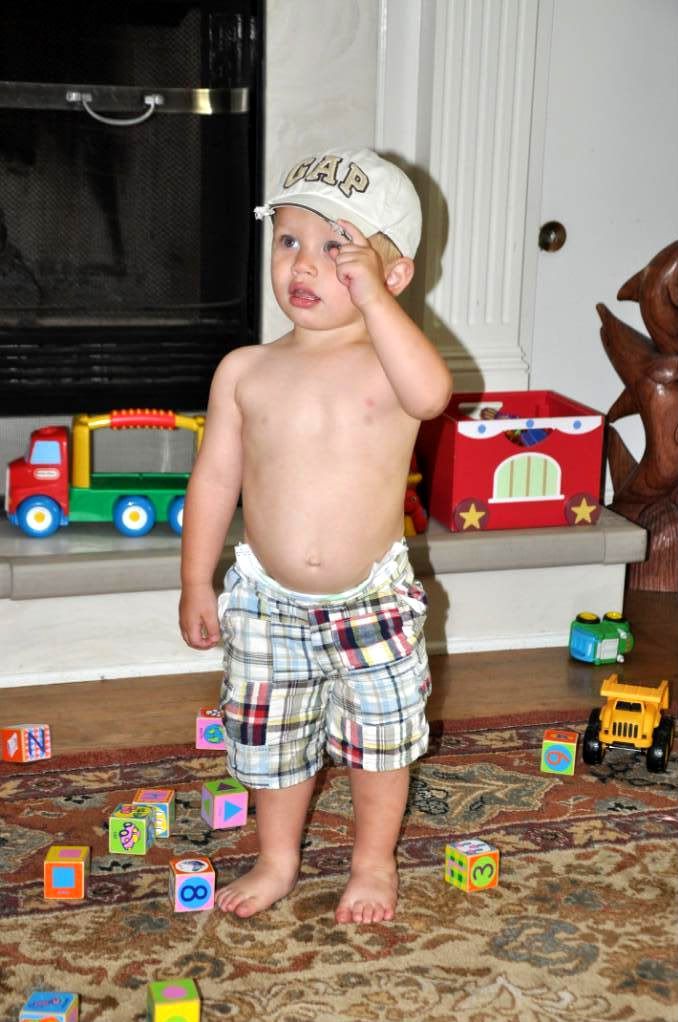 and watch their Daddy mow the grass...


Oh Boy. Look out. Next generation of Harrell's and Deal's...Thank you Laird's for hosting!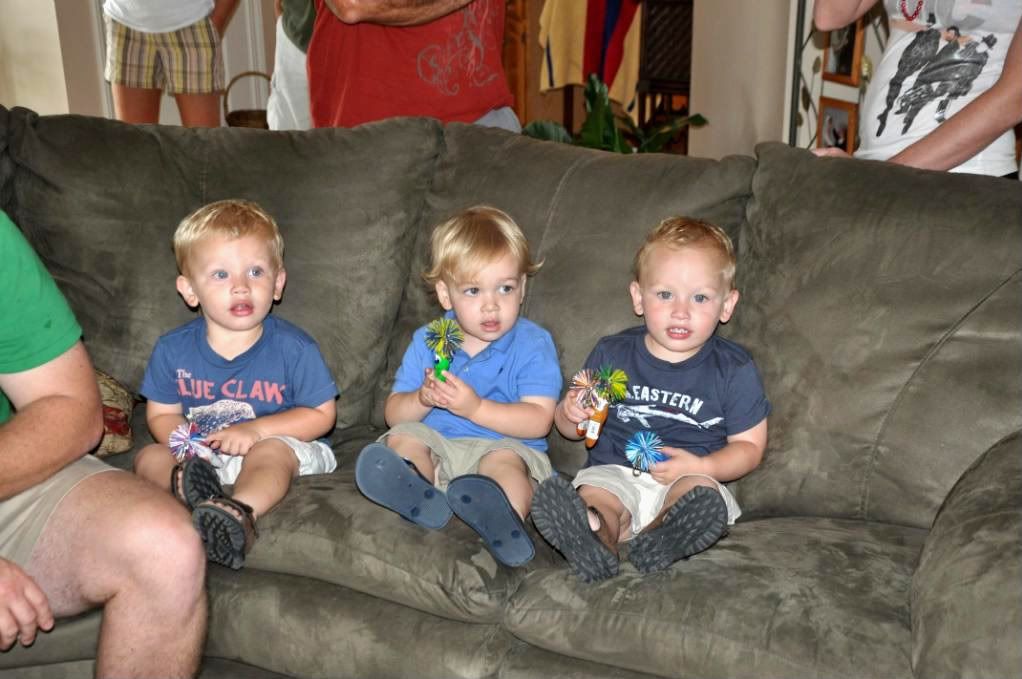 Just found out that the oil is less than 9 miles from the Destin bridge...looks like we will be enjoying this summer, WITHOUT the beach and fresh seafood....Thank goodness for our spur of the moment last hoorah with the beach last night!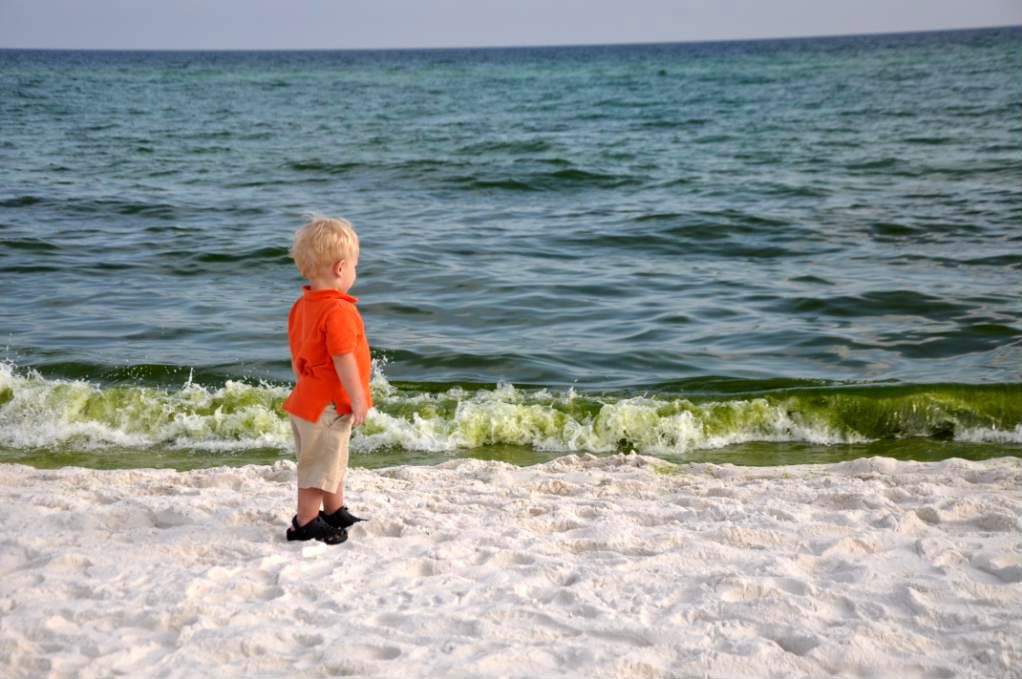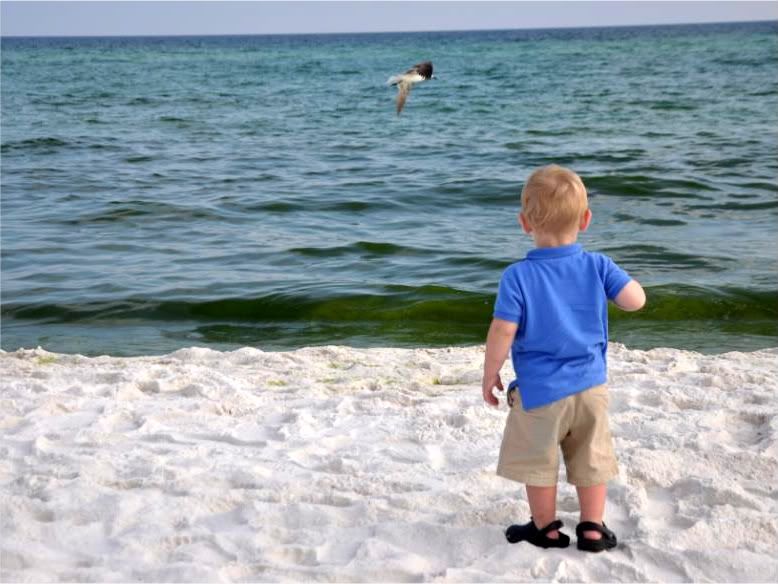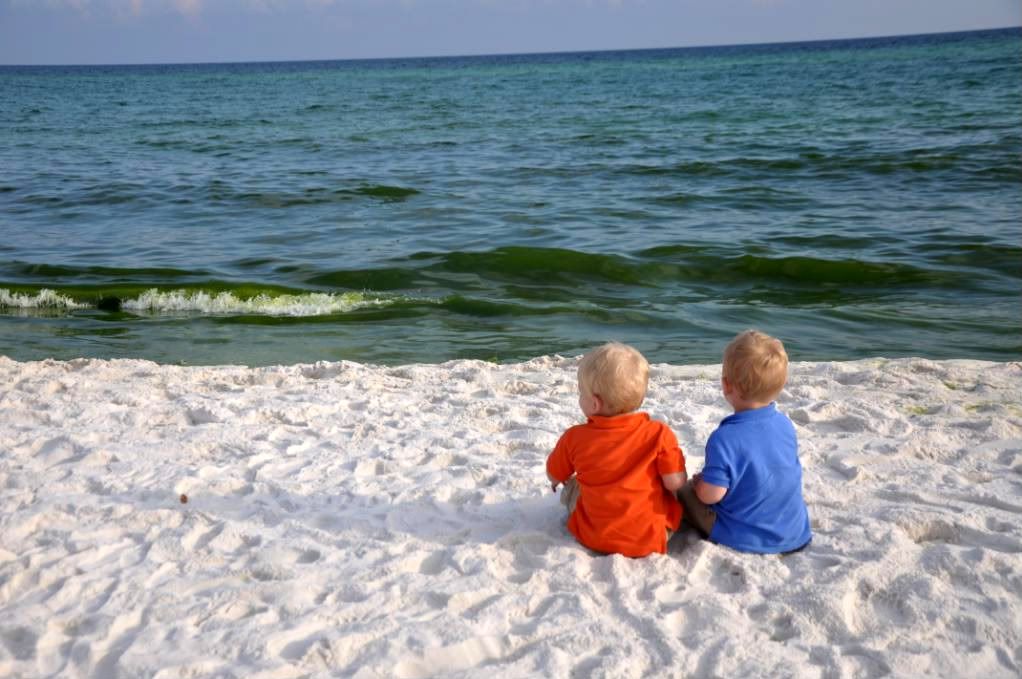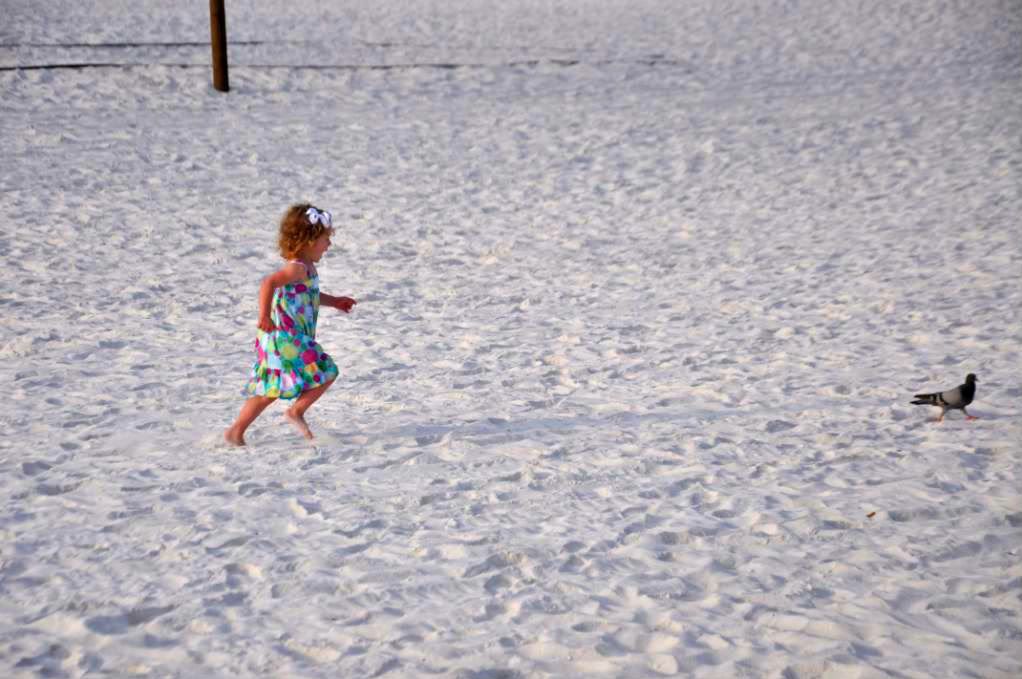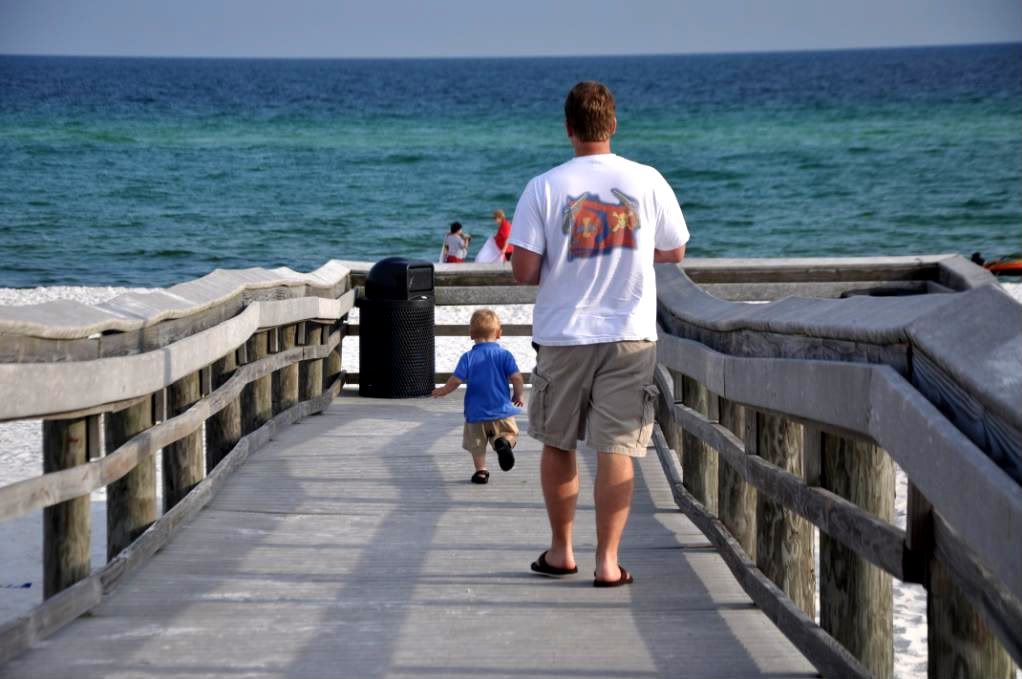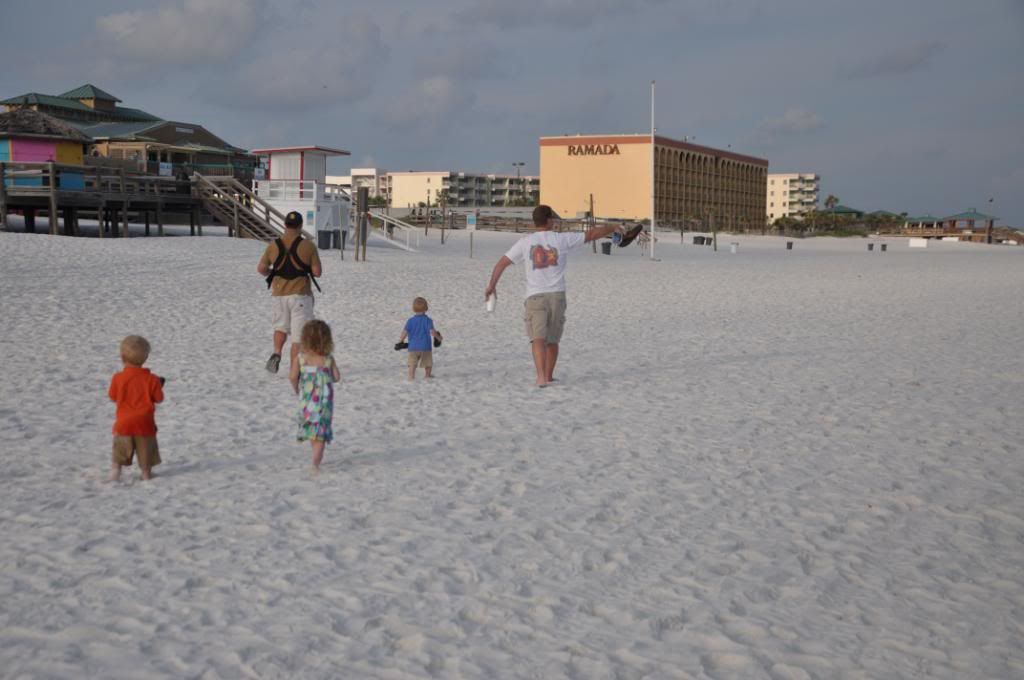 We are gearing up for a fun-filled Bowlegs weekend...boys even have a pirate party at school on Friday, where Todd and Larry will dress up as pirates...arrgghh!!!!

One last thing to leave you with...HA!!!