trip to Tallahassee!! Garber texted, I called...we hopped in the van with 3 kiddos and 2 dogs and enjoyed the 2 1/2 hour drive to see our friends. The weekend was filled with kids, parks, friends and when it was time to go home, we had the same talk as we always do...about how we want to live in Tallahassee so badly...maybe one day!
Didn't have much time for pics...but managed to snap a few at Tom Brown on Saturday morning: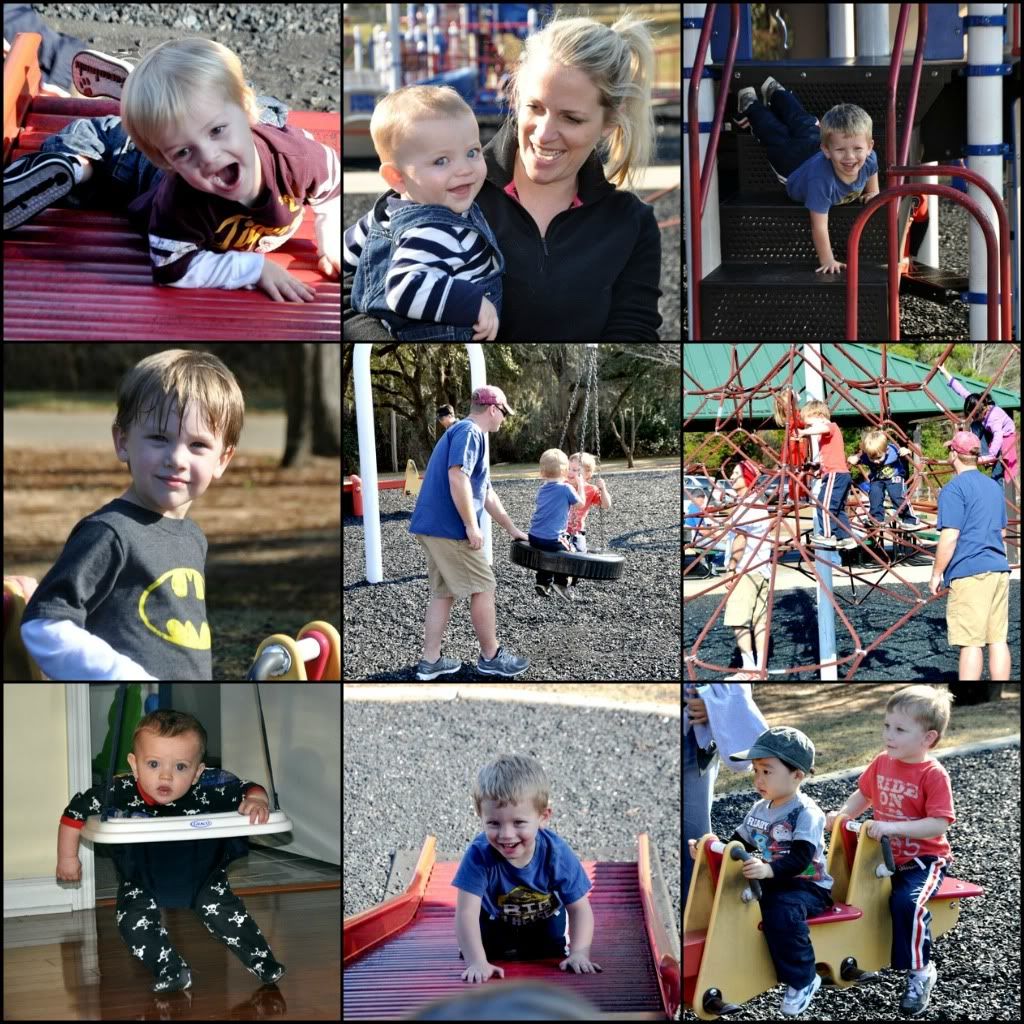 After a kid filled lunch at Black Bean and naps, we headed over to visit our twin friends, Thomas and Gracie! I wish more than anything that our kiddos could grow up in the same town...

Thank you Garber's for your hospitality...
Thank you Christie, Colleen and Stacey for meeting up with us at the park...
Thank you Mitchell's for topping off our weekend with your gathering!! Until next time friends!