Tis the season.........we got even more into the spirit of Christmas by making ornaments this year! The Hipsh girls joined in on the fun (while the ornaments were baking, the adults enjoyed a cold beer and the kiddos played with playdoh):
The next evening, I broke out the old paintbrush and paint, and viola! I will forever cherish these little prints. Check out the boys fun Christmas shirts. From
Crew Cuts
Thank goodness we have a Crew Cuts Outlet near by, as I LOVE their clothing, just not the prices!!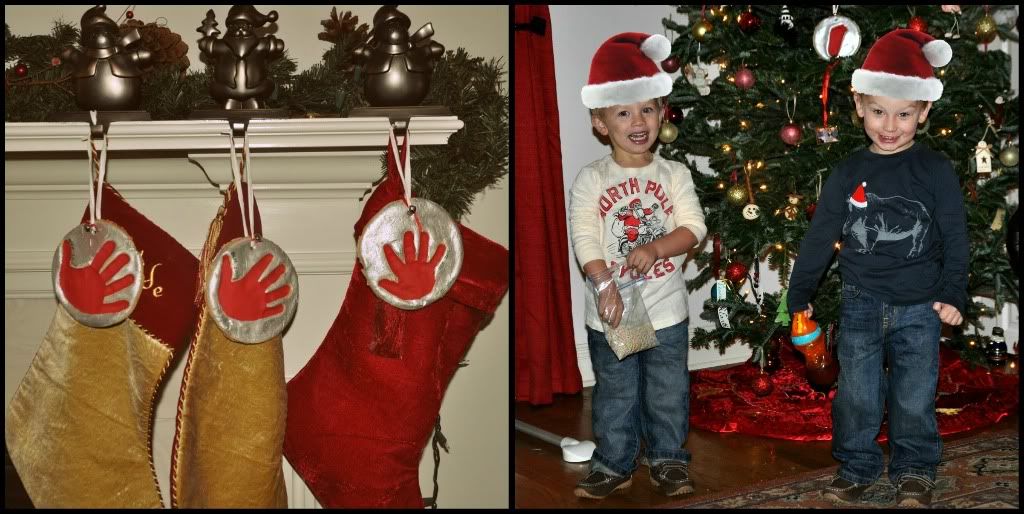 We introduced Jack to the grill/smoker/BBQ...wouldn't want to call it the wrong name...he he he...Todd......and enjoyed delicious pulled pork that was smoked for 12 hours and then mopped with homemade sauce. We ate pizza on the back porch, explored our back yard and 'helped' Daddy mow: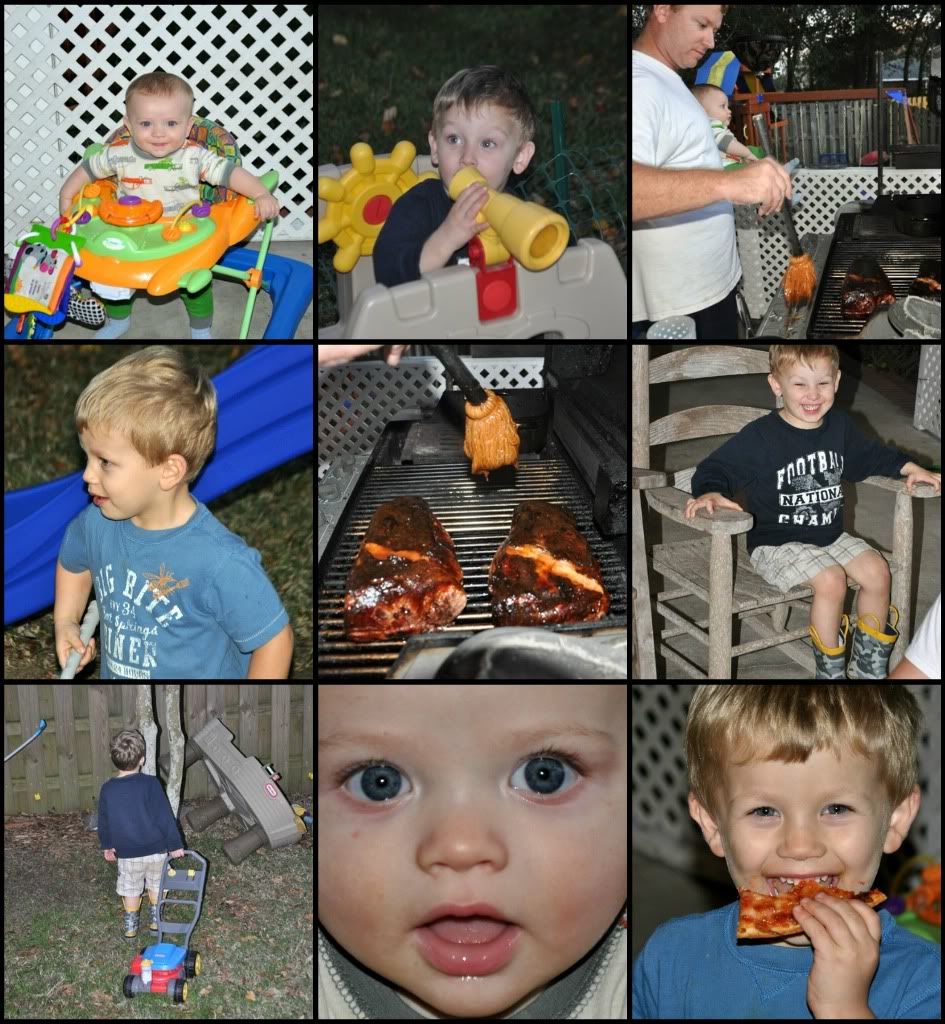 And, Ms. Sara Yancey, got a kick out of these cups she found at the party store...her and baby Sal popped into my office last week and hand delivered them!