Brody and Wade's school throws an annual Halloween parade, where each class proudly marches out of the back door, showing off their costumes to the anxiously awaiting crowd of parents, grandparents and siblings! They start with the infant room and work their way up the VPK. You should see the vast array of responses we received when the kiddos realized there were actual people there to help celebrate with them! Most of the young ones were overwhelmed, but by the time the "3's" turn rolled around, they had it going on! We remain grateful to the incredible staff at their school...thank you for all that you do!

16 pics from the 1000 that I took............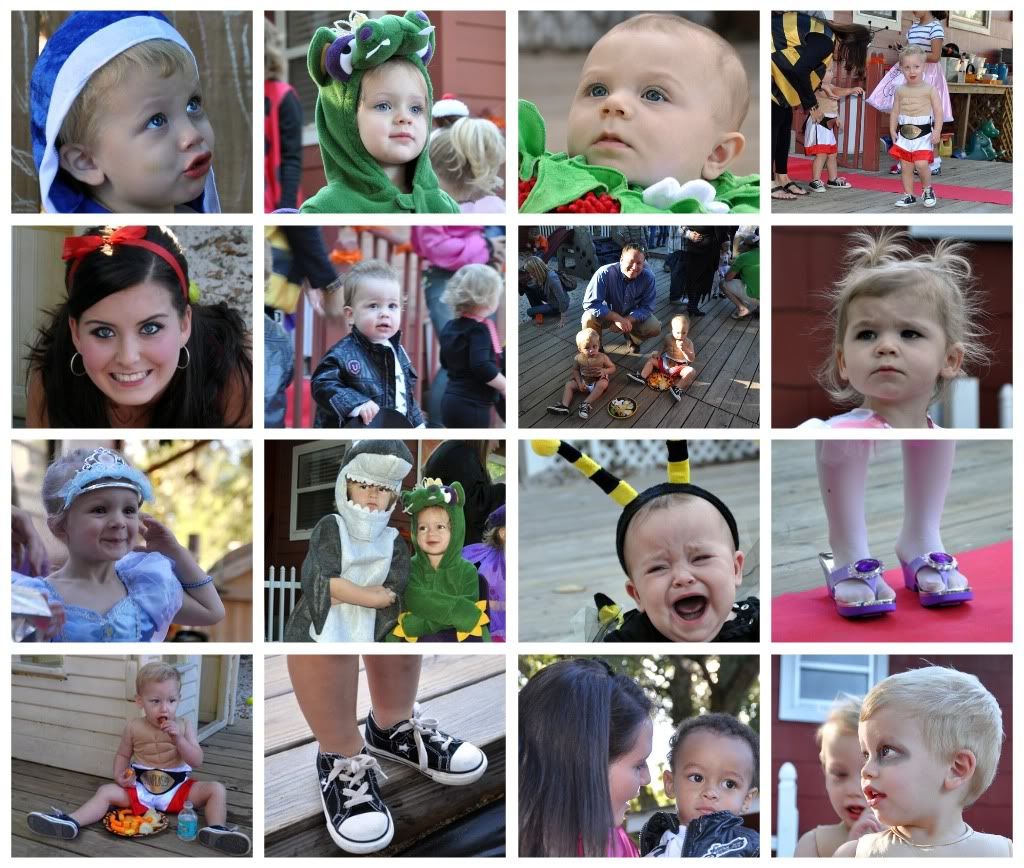 One little side note: B and W were beyond excited to go to their party at school. They talked about it all morning long. The whole way to school I must have heard the word party 30 times, and it is only a 10 minute drive. But one little moment stole my heart. I heard the B-man, quietly singing to himself, "Happy Birthday to Meeee!!!"....he honestly thought the party at school was for his birthday. I love him.